Apochromats are the ultimate choice in small to medium sized telescopes: the combination of compactness, transportability, very high image contrast and sharpness together with the possibility to make excellent astrophotos cannot be bested.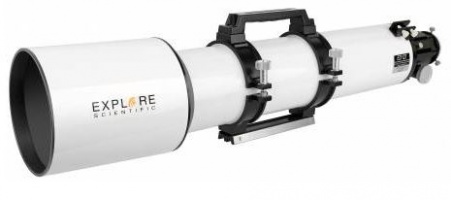 ONLY £1,955.00
---
AN ASTROPHOTOGRAPHERS DREAM TELESCOPE!!
The exciting new Maksutov-Newtonian from Sky-Watcher is just what astrophotographers and serious visual observers have been looking for.
ONLY £1,986.00
---
Celestronís signature telescopes reach a new level with NexStar Evolution 8, the first Schmidt-Cassegrain telescope with integrated WiFi. Leave your hand control behind and slew to all the best celestial objects with a tap of your smartphone or tablet.
ONLY £1,990.00
---
We are proud to introduce the new Sky-Watcher Professional ESPRIT 3-Element ED apochromatic refractors. These are instruments of the highest quality with optical performance rivalling or exceeding similar telescopes of even the most famous high-end telescope brands.
ONLY £2,019.00
---
Advanced VX 8" EdgeHD: truly the ultimate entry-level astroimaging package. This package combines the groundbreaking new Advanced VX mount with Celestron's best optics, the EdgeHD optical system. This setup offers the astroimager maximum versatility – allowing up to 3 different f-stop configurations.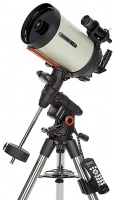 ONLY £2,066.00
---
The Advanced C11 OTA SCT with XLT Coatings
The same optics as used on the Celestron 11" SCT telescope packages, this is your chance to own this highly regarded optics should you wish to use it on your own mount and tripod.
11" Schmidt-Cassegrain Optical Tube Assembly
Aluminum Optical Tube
Celestron's premium StarBright XLT coatings
2800 mm focal length (f/10)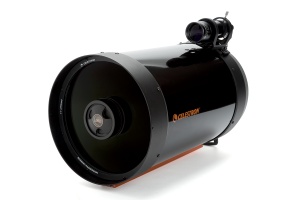 ONLY £2,066.00
---
The new LS 8" ACF telescope combines Advanced Coma Free optics with the latest LightSwitch goto technology from Meade. Like the ETX-LS the LS 8" will align itself on the night sky by simply flicking the switch
ONLY £2,099.00
---
High Quality 200mm SCT package on a GoTo fork mount
The CPC 800 GPS XLT is the most portable of Celestron's top-of-the-line fork-mounted astronomical telescopes and includes Celestron's premium StarBright XLT coatings. This telescope is at home as a superb visual instrument or, with optional wedge and CCD cameras, as a serious astrophotographer's tool.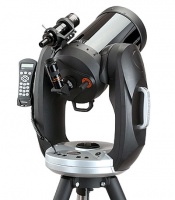 ONLY £2,114.00
---
Advanced Coma-Free LX200 Optical Tube comes with Meade's Ultra-High Transmission Coatings (UTHC), Oversized Low-Expansion Borosilicate Primary Mirror, Schott Borofloat Glass Corrector Plate, Diffraction Limited Optics, Losmandy-style dovetail, and Dust Cover.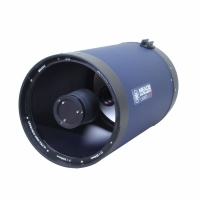 ONLY £2,130.00
---
Advanced VX 9.25" SCT is an excellent choice for intermediate level astroimagers looking to gather 33% more light than our 8" telescope, but without the added weight of our 11" optical tube. No single piece of this kit weighs more than 20 lbs, making it easy for one person to transport and assemble.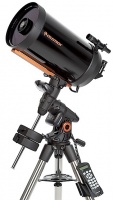 ONLY £2,184.00