280mm SCT package on a GoTo fork mount
The largest aperture of the CPC GPS line, The CPC 1100 GPS Schmidt-Cassegrain telescope has the most light gathering power and has a limiting magnitude of nearly 15. The CPC 1100 GPS takes full advantage of its vast database of thousands of NGC and Abell galaxies as well as delivering a new level of detail to all your favorite deep sky objects. This CPC 1100 GPS features Celestron's premium StarBright XLT coatings.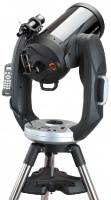 ONLY £3,467.00
---
Celestron's 9.25 optical system has enjoyed a loyal following since we first introduced it with our Ultima 9.25 in 1995. Now the 9.25 optical tube is even better with the addition of EdgeHD optics. The 9.25 is a favorite among astro imagers and discerning visual observers with it offering 33% more light gathering than our 8" model. CPC Deluxe 925 HD is specifically designed for astro imaging and optimized to reduce aberration across a wide field of view.
ONLY £3,562.00
---
Capturing impressive deep-sky astroimages is easier than ever with Celestronís new Rowe-Ackermann Schmidt Astrograph, the perfect companion to todayís top DSLR or astronomical CCD cameras. This fast, wide-field f/2.2 system offers two huge advantages over traditional f/10 astroimaging: better apparent tracking and shorter exposures.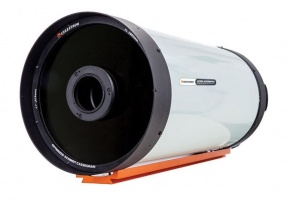 ONLY £3,729.00
---
Advanced Coma-Free LX200 Optical Tube comes with Meade's Ultra-High Transmission Coatings (UTHC), Oversized Low-Expansion Borosilicate Primary Mirror, Schott Borofloat Glass Corrector Plate, Diffraction Limited Optics, Losmandy-style dovetail, and Dust Cover.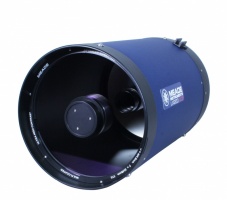 ONLY £3,740.00
---
Visibly sharper images, coma free and flat field optics
Introducing the new Celestron Edge HD
Visibly Sharper Images
Coma-free, flat-field optics
Enhanced Mechanical Features
Fastarģ Compatible
EdgeHD is an Aplanatic Schmidt telescope designed to produce aberration-free images across a wide visual and photographic field of view. The optical system was designed to reduce more than just off-axis star coma, but also to give an astrograph quality flat focal plane all the way to the edge of the field of view.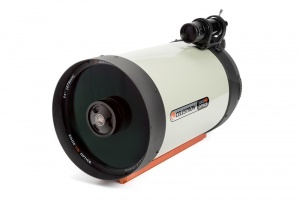 ONLY £3,753.00
---
The CGEM II 1100 Schmidt-Cassegrain Telescope features Celestronís premium StarBright XLT coated optics and the newly redesigned CGEM II computerized equatorial mount. With the optical tube assembly of the CGEM II 1100 weighing only 27.5 lbs., this telescope is still portable enough to be taken to dark skies, and it has 89% more light gathering power than an 8" telescope and more than 40% more than the 9.25".
ONLY £3,989.00
---
CGEM II 925 HD combines Celestron's newly redesigned CGEM II computerized equatorial mount with its acclaimed EdgeHD optical system. With over 9 inches of aperture and our premium StarBright XLT coatings, the CGEM II 925 HD gives you over 1000 times the light gathering power than the unaided eye.
ONLY £3,989.00
---
We are proud to introduce the new Sky-Watcher Professional ESPRIT 3-Element ED apochromatic refractors. These are instruments of the highest quality with optical performance rivalling or exceeding similar telescopes of even the most famous high-end telescope brands.
ONLY £3,999.00
---
Sky-Watcher STARGATE Dobsonians with their huge light gathering capabilities provide the ultimate WOW factor experience for aficionados of visual astronomy, delivering outstanding performance on both Planetary and Deep-Sky objects.
ONLY £4,100.00
---
Meade f/8 ACT 12" OTA with Losmandy Rail. We've heard your requests, and we listened. That's why we're proud to offer the f/8 OTA without the accessories for an ultra-low cost.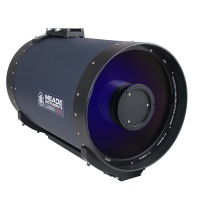 ONLY £4,280.00