90mm Maksutov Spotting Scope
The Maksutov optical design is recognized for being a portable design that is easy to use and has a variety of applications, making it an excellent choice for both terrestrial and astronomical usage. This C90 Mak has excellent optics with razor sharp images over a wide field.
ONLY £179.00 £165.00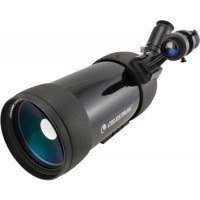 ---
102mm (4") f4.9 Refractor Tube Assembly
Specification and optics same as Startravel-102 (AZ3) but supplied without Equatorial Mount and Tripod. Complete with tube rings.
ONLY £165.00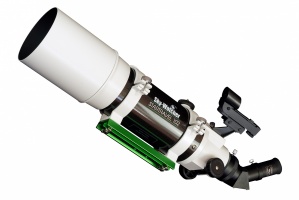 ---
Offers the same high contrast, high magnification Maksutov optics as the Skymax-90 but has more aperture.
Magnifications (with eyepieces supplied): x52 & x130
Highest Practical Power (Potential): x204
ONLY £167.00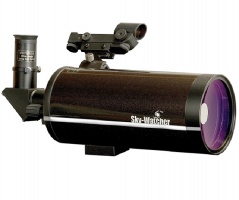 ---
The new Sky-Watcher EXPLORER-130PDS Newtonian Reflector incorporates the same superb mirror-set as the Explorer-130P Black Diamond Series, but with two significant advantages. A Dual-Speed 10:1 ratio focuser is now included for excellent focusing precision.
ONLY £169.00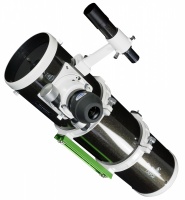 ---
The Celestron C6-N Newtonian telescope uses diffraction-limited parabolic primary mirrors for razor sharp star images across a wide field of view.
ONLY £170.00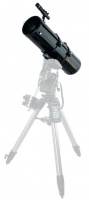 ---
The Heritage-114P with its superb parabolic mirror provides excellent all-round performance for the observation of the Moon and planets and Deep-Sky objects.
The Virtuoso™ mount provides a stable platform and will track night sky objects automatically once located. The telescope can be slewed automatically in both axes, at five different speeds, via the mount's electronic keypad.
ONLY £175.00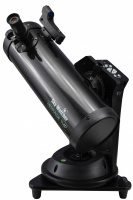 ---
IDEAL GRAB-AND-GO SCOPE - A PERFECT LIFESTYLE GIFT!!
The Heritage-90 packs a powerful punch and is ideal for observing the Moon, planets and double-stars, and also can be used for high power daytime terrestrial viewing.
ONLY £175.00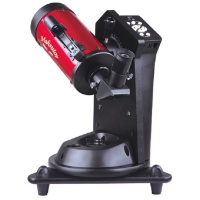 ---
150MM (6") F/750 PARABOLIC NEWTONIAN REFLECTOR OTA
Magnifications (with eyepieces supplied): x30, x60, x75, x150
Highest Practical Power (potential):x300
Diameter of Primary Mirror: 150mm
ONLY £178.00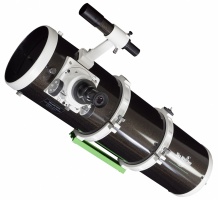 ---
A longer tube version of the popular 150P. This allows greater magnification and better contrast with the eyepieces supplied.
Magnifications (with eyepieces supplied): x48, x96, x120 & x240
Highest Practical Power (Potential): x300
ONLY £179.00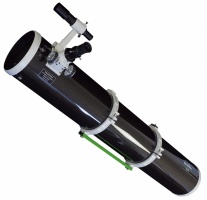 ---
The Sky-Watcher EXPLORER range are standard Newtonian reflectors of excellent quality and versatility, ranging in aperture from a respectable 130mm to an incredible light-gulping 300mm aperture, catering for astronomers of all levels. Whether your interest is Deep-Sky, the Moon and Planets, or a combination of both, the EXPLORER range offers excellent all round Diffraction-Limited performance
ONLY £184.00