Price Match
Price Match Promise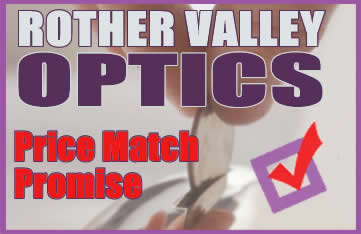 We will try to match any price offered by
another retailer. Click for details.
Top Sellers
ONLY £275.00
---
ONLY £222.00
---
ONLY £169.00
All Telescopes
The new Sky-Watcher EXPLORER-150PDS Newtonian Reflector incorporates the same superb mirror-set as the Explorer-150P Black Diamond Series, but with two significant advantages.
ONLY £222.00
---
120mm (4.75") f5 Refractor
Diameter: 120mm
Telescope Focal Length: 600mm (f/5)
Eyepieces Supplied (1.25"): 10mm & 25mm

ONLY £225.00
---
The Sky-Watcher EVOSTAR-90 is a classic two-element, air-spaced, achromatic refractor. With its long focal length it is ideal for the detailed high-power study of the Moon, Planetary Surfaces and other objects in our solar system, providing crisp contrasty images.
ONLY £234.00
---
Offers the same high contrast, high magnification Maksutov optics as the Skymax-90/EQ-1 but has more aperture and a larger more sturdy mount.
ONLY £244.00
---
The EVOSTAR series are two-element, air-spaced, multi-coated objective achromatic refractors. They are truly outstanding, high-performance, high-resolution instruments manufactured to extremely high standards of optical and mechanical precision
ONLY £248.00
---
Ideal No Fuss, Grab-and-Go Telescope for Easy Visual Astronomy!! With an extremely useful 130mm of light gathering aperture and a superb parabolic primary mirror, the EXPLORER-130PS is a highly capable all-rounder for the observation of the Moon, bright planets, nebulae, galaxies and star clusters.
ONLY £248.00
---
The Explorer-130P OTA has already been heaped with much praise and accolade by the media and astronomy press for its excellent Parabolic optics. It is highly recommended for the beginner or experienced observer wanting excellent results, from a telescope of decent aperture and of manageable proportions.
ONLY £249.00
---
All Skywatcher f/5 ('fast') Newtonian Reflectors and Dobsonian models feature high-quality parabolic primary mirrors to eliminate spherical aberrations inherent in 'fast' focal length reflector.
ONLY £249.00
---
A compact but powerful, high-contrast, high-resolution Maksutov-Cassegrain telescope. High-transmission multi-coatings are employed on all optical surfaces for optimum performance.
ONLY £254.00
---
The Sky-Watcher EVOSTAR series are two-element, air-spaced, multi-coated objective achromatic refractors. They are truly outstanding, high-performance, high-resolution instruments manufactured to extremely high standards of optical and mechanical precision
ONLY £258.00

Highest level of online security for your peace of mind
Payment
We accept most cards and PayPal

Unfortunately, we do not accept American Express due to high charges to us