The compact Sky-Watcher STARTRAVEL series are two-element, air-spaced, multi-coated objective, achromatic refractors, and are well proven performers for "Rich-Field" views of star fields, clusters, nebulae, bright galaxies, planets, the Moon and, the Sun (with correct safety filtering!), as well as giving excellent terrestrial views.
ONLY £479.00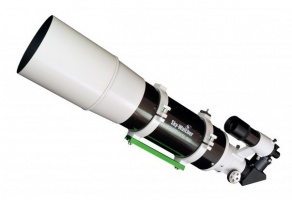 ---
An excellent choice for the serious astronomer, the Celestron C6-R is the largest telescope in its class with over 6 times the light gathering ability of a 60mm refractor.
ONLY £495.00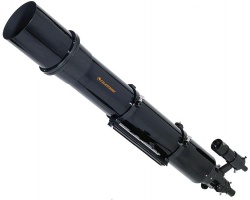 ---
The Celestron C5 Spotting Scope offers a 5" (127mm) aperture, 1250 mm f/10 Schmidt-Cassegrain optical system. The high optical excellence is the reason NASA used this telescope for several space shuttle missions.
The C5 spotting scope is an ideal choice for the serious bird watcher, nature lover or anyone who enjoys beautiful views from their home or in the field. At just six pounds in weight and 11 inches in length, this spotting scope is a portable visual and photographic instrument with a wide variety of optional accessories to expand it's capabilities.
ONLY £495.00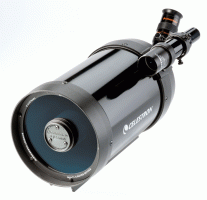 ---
120mm (4.75") f/1000 Achromatic Refractor
Magnifications (with eyepieces supplied): x40 & x100
Highest Practical Power (Potential): x240
ONLY £495.00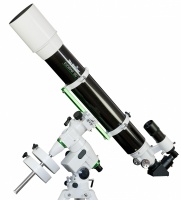 ---
The Advanced C6 OTA with XLT Coatings
The Advanced C6-S is Celestron`s first new Schmidt-Cassegrain optical system in over a decade. The C6 is a totally unique aperture size. Our NEW 6" Schmidt-Cassegrain features a precision optical system with 1500mm focal length (f/10) and offers 40% more light gathering than a 5" telescope. All C6-S models come standard with Celestron`s StarBright® XLT coatings at no extra cost.
ONLY £499.00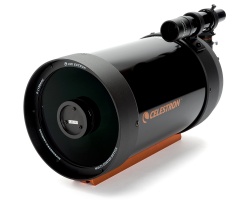 ---
Like its two larger brothers, the AR127, and the AR152, these are classic air-spaced, crown-and-flint, doublet achromatic refractors with superior-class optical figure, in a short (f/6.5) focal length design.
ONLY £517.00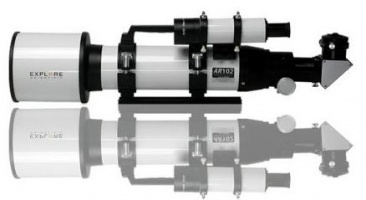 ---
254mm (10") F/1200 Parabolic Truss-Tube Dobsonian
Ade Ashford Says...
"Despite their great performance to cost ratio, Dobsonians can be rather bulky in larger apertures,
ONLY £518.00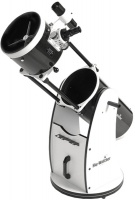 ---
150mm (6") f/1200 ACHROMATIC REFRACTOR OTA
Supplied complete with 10mm and 25mm eyepieces, 9x50 finderscope, tube rings and dovetail mounting bar.
ONLY £529.00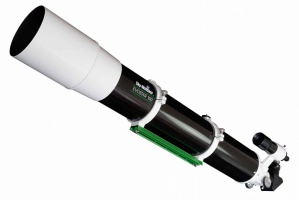 ---
The new Sky-Watcher EXPLORER-200PDS Newtonian Reflector incorporates the same superb mirror-set as the Explorer-200P Black Diamond Series, but with two significant advantages. A Dual-Speed 10:1 ratio focuser is now included for excellent focusing precision. Also the tube length has been slightly shortened to optimise performance for prime-focus photography.
ONLY £534.00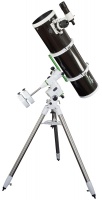 ---
150MM (6") F/750 COMPUTERISED GO-TO PARABOLIC NEWTONIAN REFLECTOR TELESCOPE
Magnification (with eyepieces supplied): x30, x60, x75, x150
Highest Practical Power (Potential): x300
ONLY £555.00