This very handy T-2 accessory has two main purposes.
Firstly it is a variable length T-thread adapter.
Secondly it can be used as a T-threaded, 1.25" eyepiece holder.
ONLY £29.00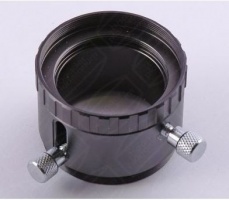 ---
If you require a 2" to 1.25" adaptor but can't afford the large profile of regular adaptors, then this is the one for you. Once fitted, this adaptor has an optical length of just 1mm, minimizing the optical train length.
ONLY £29.00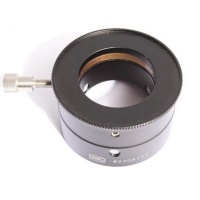 ---
Focusing Eyepiece Holder 1¼"/T-2 (5mm focus travel), with three clamp screws for eyepiece fine centering,plus one screw for blocking unwanted focus movement.
ONLY £31.00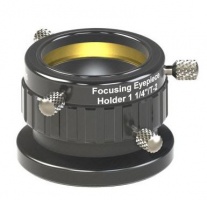 ---
T-2 female quick coupler with Zeiss bayonet. Standard equipment on Baader Mark V Binocular large field
Quick release with extreme load capacity
ONLY £32.00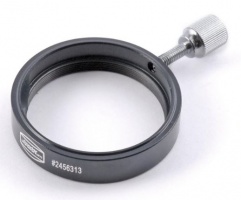 ---
Filter holder with T-2 thread and M28.5 internal thread.
A continuous external T-2 thread with an internal 1¼" filter thread.
ONLY £34.00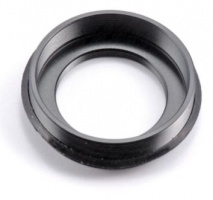 ---
Consists of 3 parts: #26/#34/#35
Converts a T-2 external thread in a T-2 internal thread, and a T-2 internal thread in a T-2 external thread
ONLY £34.00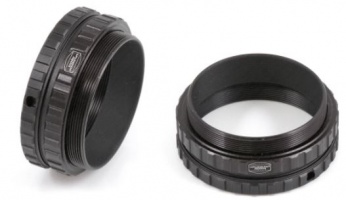 ---
T-2 external thread with Zeiss micro bayonet
Quick release with extreme load capacity
Bayonet ring made from high performance steel
Optical path length 4mm
ONLY £35.00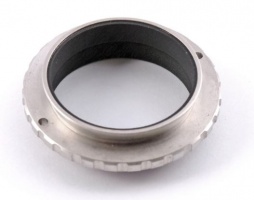 ---
This adapter screws directly on the 2" SC thread and accepts 2" accessories, like 2" star diagonals, eyepieces, camera adapters and many more directly on your Schmidt-Cassegrain Telescope.
ONLY £40.00
---
NX4 (C90) / ETX (and SC) Universal Photo-Adapter (incl.1'/4" Filterholder)
Consists parts 2958500A and 2958500B also available separately.
ONLY £41.00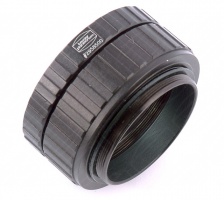 ---
This adaptor has a female SCT 2"x24TPI thread on one side and a standard male T / T2 thread on the other side, it can be used on its own to adapt your standard SCT scope to receive T-2 accessories.
ONLY £41.00