A second hand Orion Steadypix camera bracket adaptor n very good condition. This allows a compact camera or bridge camera to be clamped on telescopes and spotting scopes.
ONLY £20.00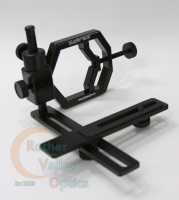 ---
Second Hand, Adaptor Only, Excellent Condition.
ONLY £20.00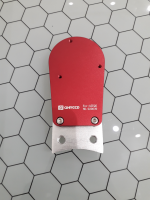 ---
A second hand Skywatcher 20mm LET 1.25" Eyepiece in very good condition. No marks or blemishes on the optics. Comes with box and cap. This is great value, low power eyepiece with adjustable eye relief.
ONLY £20.00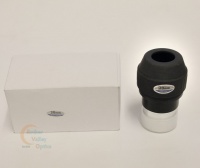 ---
A second hand dew shield to fit Skywatcher Startavel 120mm refractors. This is the older blue colour. There are a few chips and scratches, but overall it's in good condition for it's age.
ONLY £20.00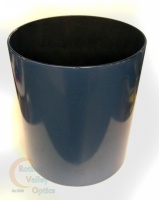 ---
A pre-owned unbranded 20mm 1.25" Super Plossl eyepiece. The optics are clean. This is a nice eyepiece with multi coated optics. Comes with one lens cap.
ONLY £20.00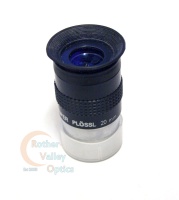 ---
A second hand DC motor drive in good condition. We're not sure what mount this is from, but should be compatible with entry level EQ mounts.
ONLY £20.00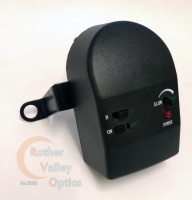 ---
A second hand Viking Universal Digiscoping adaptor in very good condition. Comes in original box. This is compatible with telescopes and spotting scopes with 43 - 65mm diameter eyepieces. This clamp allows digital compact cameras to shoot through an eyepiece.
ONLY £20.00
---
Second hand losmandy style mounting bar 130mm. Very solid bar in good condition. Has 4 countersunk holes.
ONLY £23.00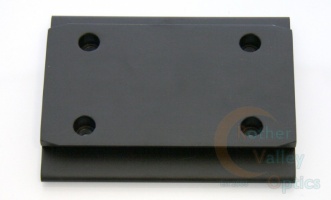 ---
A dew shield to fit an Explore Scientific AR102 Refractor. This was returned due to a small hairline crack in the paint. The crack does not go all the way through, just in the white paint, so does not affect the shield. It can only be seen from certain angles. Apart from this the dew shield is in great condition and in full working order.
ONLY £25.00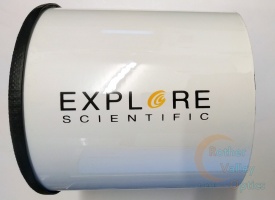 ---
1.25" nosepiece with webcam thread. Fits most popular webcams. Simply unscrew lens from webcam and screw in the adaptor.
ONLY £25.00