The Altair 2" premium diagonal with positive-lock system grips 2" accessories tightly with a small rotation of the top knurled ring, keeping them precisely centred.
ONLY £119.00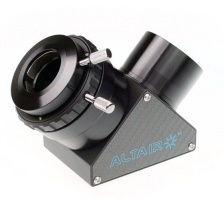 ---
Dedicated 1.25" dielectirc mirror diagonal made especially for use with latest Star71 71mm f/4.9 apo imaging refractor telescope. Allows you to use this scope visually with any 1.25" eyepiece.
ONLY £119.00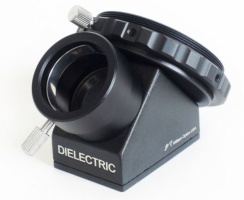 ---
Prism diagonals give less scatter and therefore better contrast than diagonals using reflective mirror surfaces, including dielectric ones.
ONLY £125.00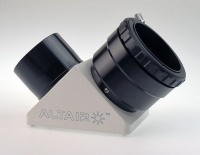 ---
Introducing the new William Optics Dura-Bright diagonal - a dramatic step forward in the evolution of mirror diagonals!
ONLY £135.00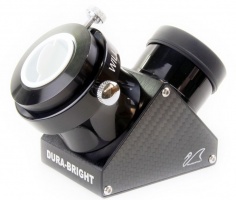 ---
Upgrade your existing star diagonal with this premium Celestron 1.25" Dielectric Star Diagonal with Twist-lock ensures maximum light transmission without loss of optical quality.
ONLY £139.00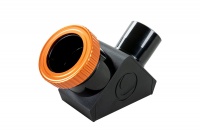 ---
A high grade star diagonal mirror with a very precise mirror surface (approx. 1/12 lambda) for demanding users.
ONLY £142.00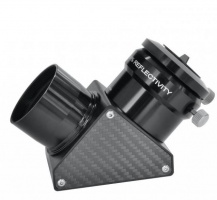 ---
Dura Bright 2" Dielectric diagonal with 1/10λ, 99% reflectivity with FULL carbon fibre plates for SCT threaded telecopes. A lovely upgrade for any SCT telescope.
ONLY £149.00
---
The Series 5000 2" Enhanced Diagonal from Meade is for use with all Meade LT, LS, LX90, and LX200 telescopes. It also supports other models with standard, "Schmidt-Cassegrain" type, rear cell threads.
ONLY £158.00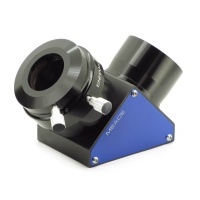 ---
Introducing our new 2" XLT Diagonal. This high quality multi-coated mirror diagonal allows you to take advantage of the wider field of view provided by 2" eyepieces. Featuring our premier StarBright XLT coatings, this unit has an interferometer tested 10th wave flat mirror.
ONLY £167.00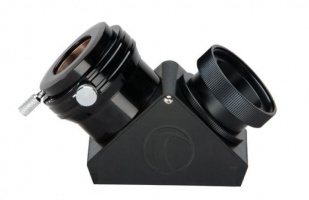 ---
The new T-2 Maxbright Mirror Diagonal uses the proprietary Baader Maxbright all-dielectric mirror coatings, which delivers outstanding mirror flatness.
ONLY £170.00