This finder is designed to fit the Helios Quantum 7.1 and 7.4 Observation binoculars.
ONLY £99.99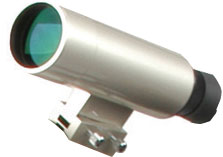 ---
Smoothly align your Schmidt-Cassegrain or EdgeHD optical tube with this 9x50 illuminated finderscope, which makes pointing as easy and comfortable as possible. Its right-angle orientation reveals a corrected image so you can quickly locate your target object when it is directly overhead, so you don't need to strain your neck while aligning. Then, use the double crosshair reticle to accurately center and lock onto the object without it being obscured behind the crosshairs.
ONLY £109.00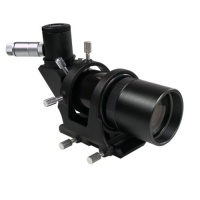 ---
The Altair Astro 10x60mm finder scope is an upgrade to standard 50mm finders. It delivers almost half again as much light to your eye, resulting in a brighter image.
ONLY £129.00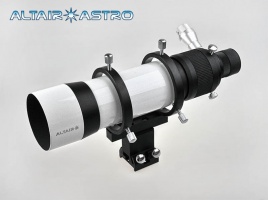 ---
If you're ready for a finderscope that packs as much deep sky punch as a small achromatic refractor, then take a look at the Antares 12X80 Right Angle Finderscope.
ONLY £129.00
---
If you're ready for a finderscope that packs a big deep sky punch, then take a look at the Antares 8 x 50 Illuminated Right Angle Finderscope. With a full 50mm of aperture and a magnification power of 8, you're talking about spotting brighter deep sky objects directly through the finder!
ONLY £129.00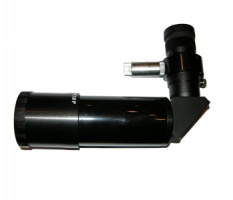 ---
The Takahashi 6x30 finderscope is designed for use with all Takahashi refractors. This finderscope provides 6x magnification utilizing a 30mm objective lens.
ONLY £129.00
---
The Antares Versascope is a very versatile accessory. This is a 10 x 60 crosshair finderscope that doubles up as a small guide scope. A very inexpensive way to either upgrade your current finder or get a guidescope attached easily onto your system.
ONLY £145.00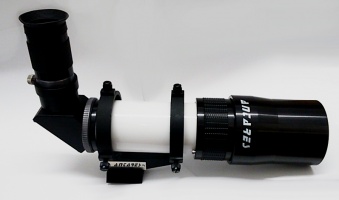 ---
All New, a unique, fully multi coated WO 50mm f/4 Erecting Finder scope and bonus 90 degree erecting image prism included that fits perfectly on your William Optics and other telescopes.
ONLY £159.00 - £253.00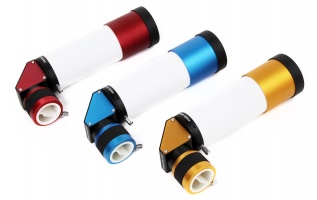 ---
The Explore Scientific 8x50 90° PolarFinder + Amici-Prism is one of the finest finderscopes we've every looked through and comes with a reticule that makes polar aligning a telescope and mount combination a simple process.
ONLY £178.00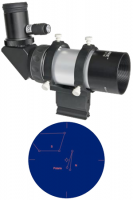 ---
The Baader Vario-Finder is a truly multipurpose instrument: a premium finderscope, a spotting scope, a guidescope or a truly go-anywhere portable telescope, as it comes with a T-2 prism you can add many parts from modular T-2 AstroSystem range
ONLY £233.00 - £278.00