A common limitation that plagues owners of most popular Schmidt-Cassegrain telescopes is the narrow field size and high magnifications produced by their slow optical system (typically, f/10).
ONLY £212.00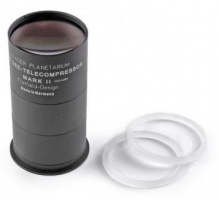 ---
The Explore Scientific 3in 0.7x Reducer - Corrector reduces the effective focal length of a particular instrument by the factor 0.7x (for f/8) and 0.8x (for f/10) respectively. The reducer/corrector not only reduces the focal length but also operates as a very effective field flattener.
ONLY £312.00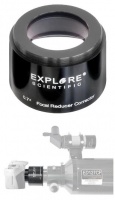 ---
The EdgeHD .7x Focal Reducer Lens makes your EdgeHD 800 one full f-stop faster than f/10, doubling the equivalent exposure at f/10. 4-element lens design.
Maintains similar flat-field performance as native EdgeHD optical design
ONLY £349.00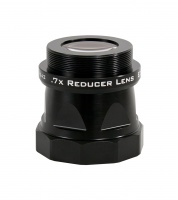 ---
The Takahashi reducer/corrector 2" n°18 is designed to suit the Mewlon 180 and 210 series. This reduces the focal ratio by 0.8x. Made from ED glass for the highest quality.
ONLY £355.00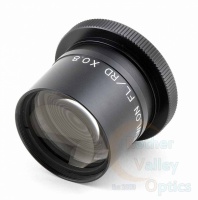 ---
Takahashi reducer / corrector n°18 to suit the Tak Sky 90 and other refractors with focal lengths between F/4.5 and 5.6.
ONLY £369.00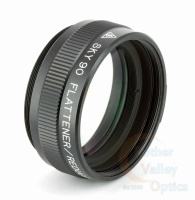 ---
Celestron's new EdgeHD reducers feature a custom 4-element optical design engineered to maintain the flat-field performance of our award winning EdgeHD optical system. Unlike generic reducers, our premium reducers provide substantial back focus to accommodate an assortment of imaging accessories.
ONLY £409.00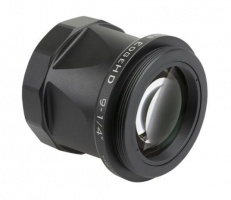 ---
The Takahashi FS-60C Reducer-C 0.72X converts the FS-60C from an f/5.9 to an f/4.2 wide field imaging instrument.
ONLY £449.00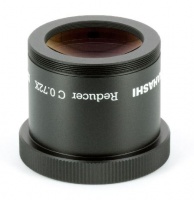 ---
The Takahashi FC-76D Reducer is a dedicated reducer for the FC-76DC/DS & FC-100 telescopes. It converts the optical ratio to f/5.5 and produces a 36 mm diameter imaging circle.
ONLY £499.00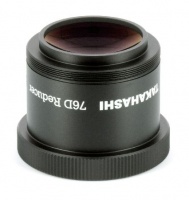 ---
Takahashi 0.73x Focal Reducer for use with FSQ-106ED and FSQ-85EDX telescopes.
ONLY £575.00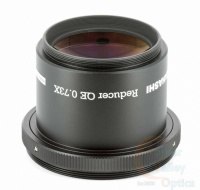 ---
The Takahashi Reducer CR 0.73X is a is compatible with the Mewlon 250 CRS and FSQ-106EDX4 telescopes, providing a focal length reduction of .73X. The reducer produces a 44 mm diameter image circule suitable for medium format cameras and chips.
ONLY £585.00