Now you can take your telescope anywhere with this portable rechargeable power supply. Whether you have a computerized telescope or operate your telescope using motors, Celestron specially designed this product with the amateur astronomer in mind -- this model is packed with useful features.
ONLY £79.00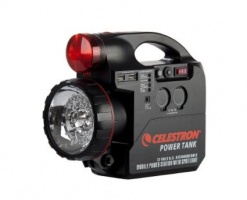 ---
This is a small accessory pack put together by us to compiment first time GOTO telescopes. The kit comes with a 12v mains power supply, a 40mm wide angle super plossl eyepiece, an Antares ND25 moon filter and a Philip's Planisphere to find objects and learn about the sky
ONLY £79.00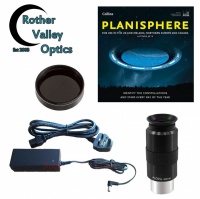 ---
Celestron's PowerTank Lithium LT is their smallest and lightest lithium-ion power pack and is a must-have for powering your telescope and accessories
ONLY £89.00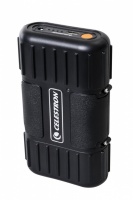 ---
Brilliant portable 12v power supplies for telescopes. Available in a range of capacity for longer running times. Comes with everything you need to get going. Check out these brilliant power supplies today
ONLY £94.99 - £259.00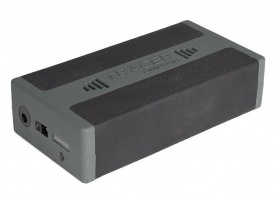 ---
Multi-function rechargeable power supply for use with Sky-Watcher SynScan, SynTrek, SupaTrak, AllView and Virtuoso mountings, and computerised telescopes of other brands requiring a 12v DC Power Supply
ONLY £103.00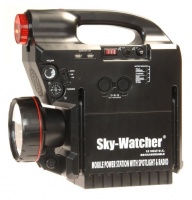 ---
LiFePO4 batteries are the safest battery technology available. The output voltage is identical to SLA (Sealed Lead Acid) batteries, but they weigh approximately ⅓ of SLA.
ONLY £119.00 - £345.00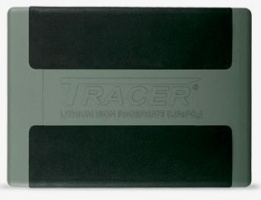 ---
The new PowerTank Lithium keeps the charge going for the astronomer on the go. The Lithium Phosphate (LiFePO4) battery chemistry has significant advantages over other battery chemistries.
ONLY £129.00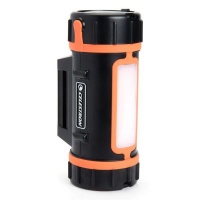 ---
Tired of lugging around a heavy battery? Discover the latest Portable Power!
LiFePO4 battery packs offer tremendous advantages over traditional sealed lead acid (SLA) batteries.
Lighter. Smaller. Better.
ONLY £215.00 - £329.00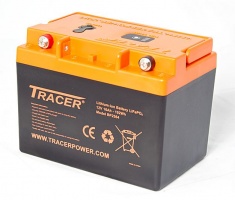 ---
The PowerTank Lithium Pro is for the true power user! This higher capacity unit is the latest version of our bestselling PowerTank Lithium. PowerTank Lithium Pro offers twice the battery capacity of the original, making it ideal for more demanding applications.
ONLY £219.00