Gary Fildes Astronomy Services
We are proud to announce that RVO are in partnership with Gary Fildes to provide astronomy services to beginners and advanced astronomers alike. Gary ran the Kielder Observatory for many years and is very knowledgeable on all aspects of astronomy and equipment.
Gary can cover many topics from telescope choice, to locating objects in the sky and even advanced imaging and CCD/CMOS cameras. He is very familiar with most equipment. We can even arrange 1 on 1 tuition with Gary if you are struggling with your set up, or just want to learn more about astronomy. Sometimes, having this kind of tuition is all you need to get your hobby in astronomy kick started.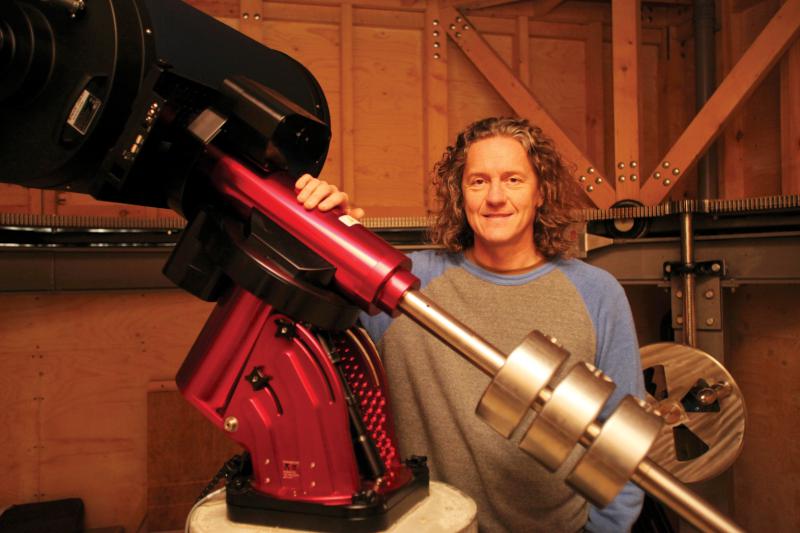 Gary is also very experienced with observatory builds from scratch. He started the Kielder Observatory in 2008, which has grown massively in popularity and is now regularly sold out. He also helped build the Cygnus Observatory in Sunderland. As a former brickie, he designed the base and built it. Gary, together with Rother Valley Optics, can help organize observatory builds with equipment for organizations such as schools, universities and astronomy societies. We are very pleased to have Gary on board!
Here is a brief description of the facilities that Gary has built so far;
"On the 25th April 2008 I opened the Kielder Observatory. Joined by a dedicated team of volunteers – Lynn, Kev, Austin Paul and Malcolm. Together we set about communicating the science of astronomy.
The observatory quickly grew in popularity – and soon we were sold out regularly, we developed a way in which we could convey the wonders of the universe to all who visited with care and passion
Our core values shone in the boundless enthusiasm of these dedicated professionals. They were used to delivering quality experiences for all who come to visit us all year round, leading our guests from the Northern Lights to the depths of the Milky Way galaxy and out into the observable universe. I worked at the observatory for 11 years as lead astronomer then Director and ultimately CEO.
I don't attend the observatory sadly nowadays – I left in 2019 to pursue more opportunities but one day Im sure I will be back – delivering astronomy the only way I know how – with everything I have. In precisely the way I did for 11 years but my biggest pride is in building a facility that has given jobs to young people who otherwise would never have had the opportunity to work in science – from hairdressers and nurses to ex kitchen staff and farmers.
In 2002 I helped build the Cygnus Observatory in Sunderland – at the time I was a brickie so naturally I designed the base and built it…operated by the SAS – My advice get over there ASAP!"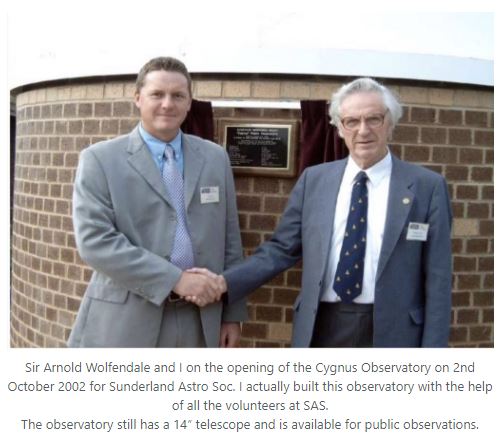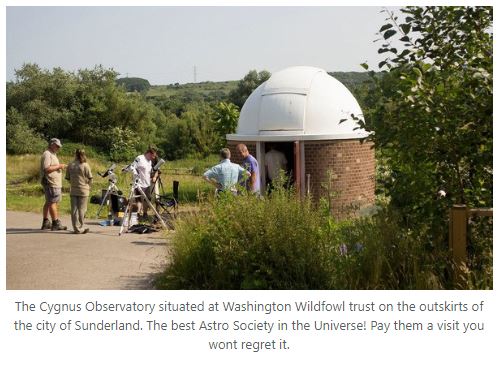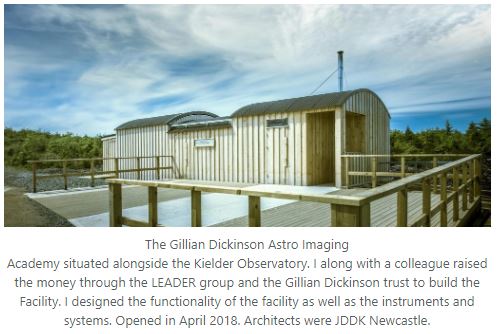 We have a brand new refurbished lecture room on site. All fully air conditioned and large enough to house 30 people. We will have a large pull down screen with a projector for a very immersive experience. Discounts will be available on the day on certain products.
We will be holding many talks throughout the year with different speakers. A booking form will be live on the site soon. Using modern technology, Gary will be doing some of the talks via video link, but for some of the popular topics, he will come to our showroom and do the lecture in our lecture room. Food and drink will be available and included in the price.
The prices and dates will be confirmed a little later on. If you are interested in attending one of these talks with Gary or any other speakers, then please get in touch using the information below.
Rother Valley Optics
01909 774 369
sales@rothervalleyoptics.co.uk