RVO Services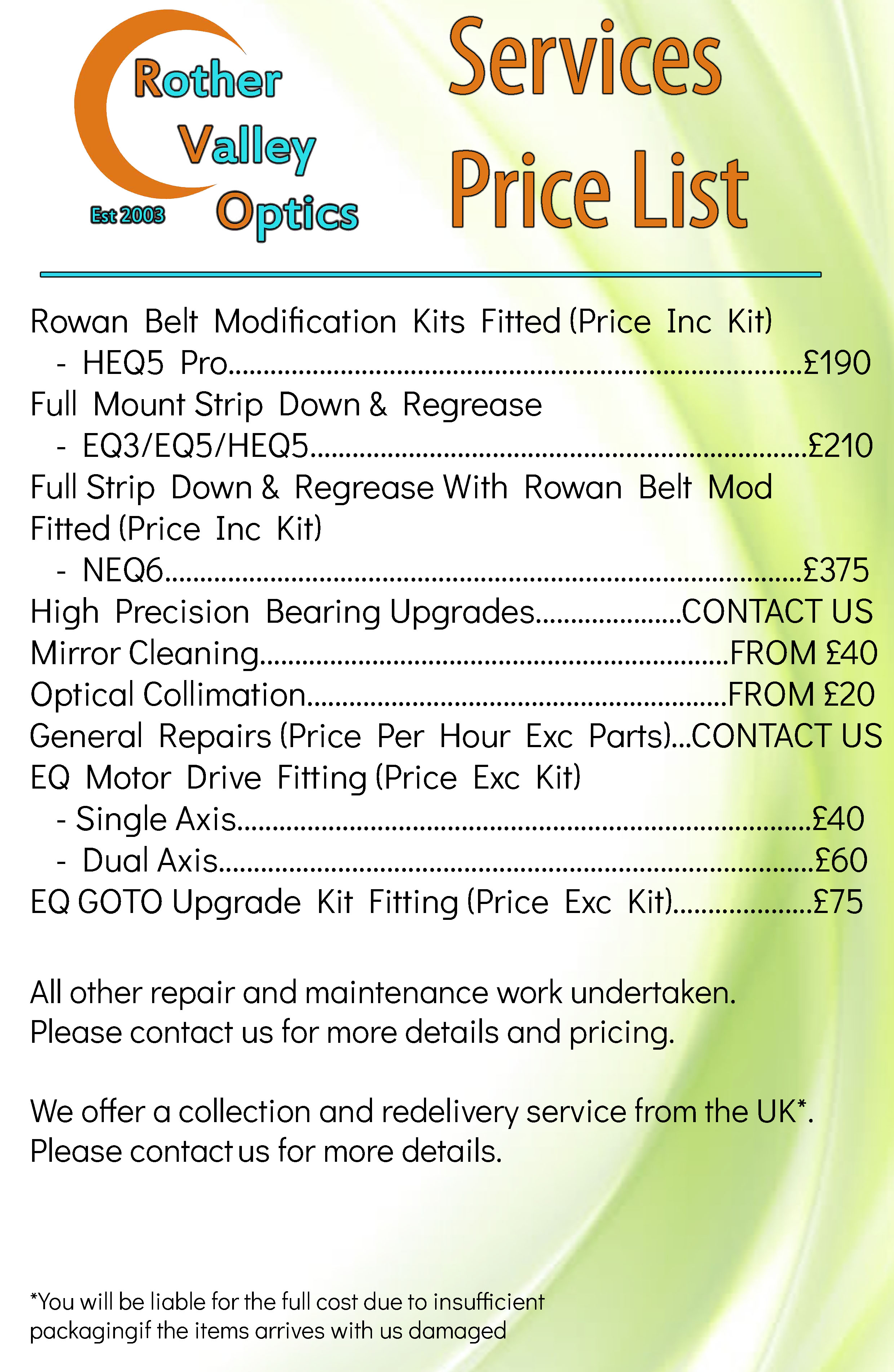 For any servicing or repair queries, please contact us on 01909770980
Mount Servicing Images: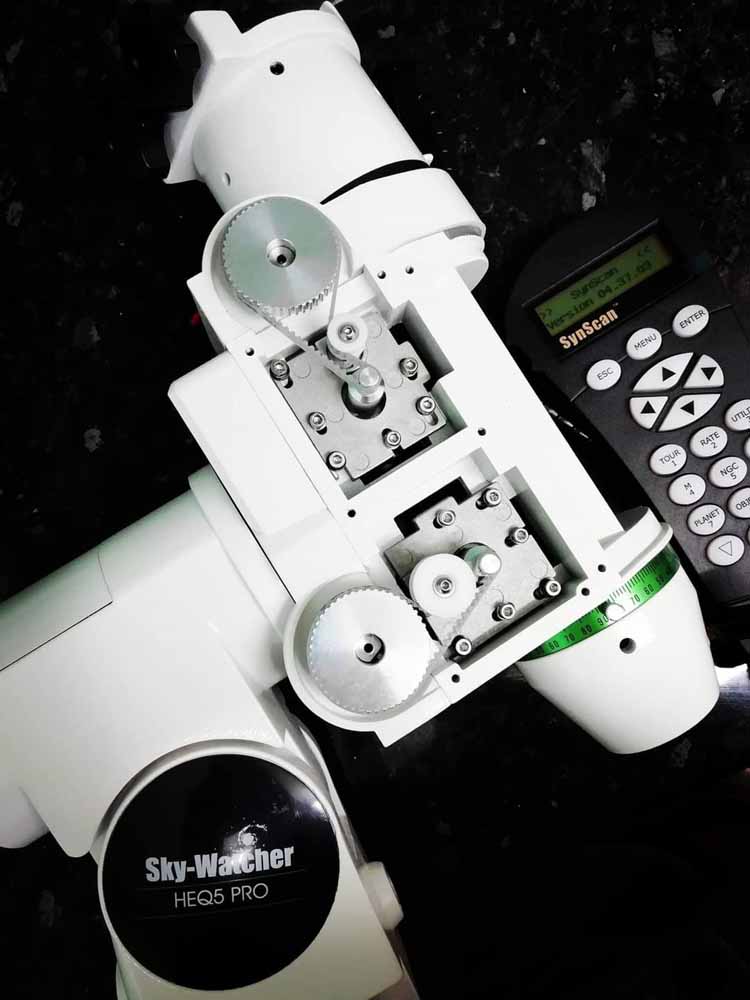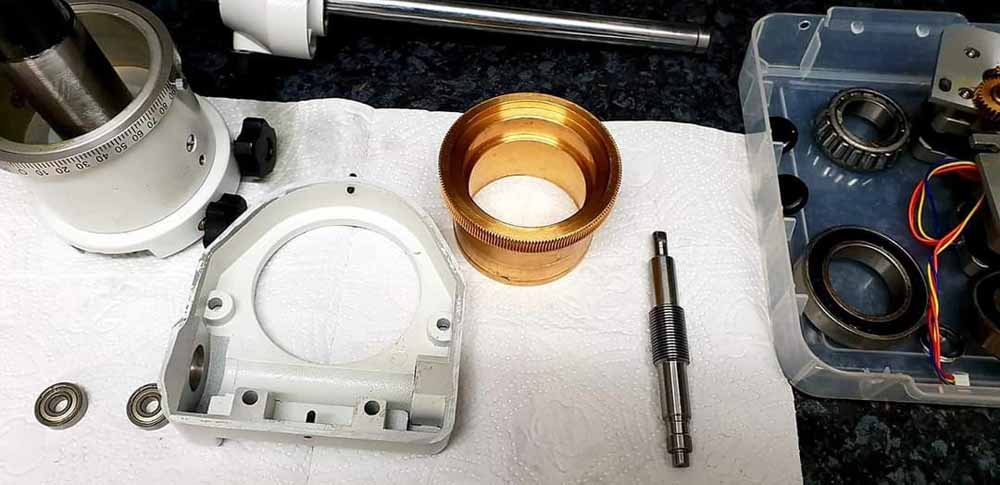 Clean Room
We have an on site clean room which has been our project this year. The clean room features a HEPA filtered clean air module which is fully sealed to provide the best possible results. As you can see from the particle reader below, we have managed to get a zero rating which is classed as ISO 1. We are having the inspectors visit soon to provide the documentation and certification for this. The main reason for the clean room is to house a Zygo interferometer so we can do optical testing on refractors. Either brand new for your peace of mind, or for your current refractor. With every test, we can produce a Zygo test report which shows the quality of your lens, strehl readings plus an intensity map. Please contact us for more details about this system.
We are also able to offer optical cleaning even in-between elements, as you can see from the images below, plus camera sensor cleaning and SLR mods. The mods will start as just Canon only, but we may expand this to other brands at some point. Please contact us for all details in regards to modding, cleaning and also aligning of optics.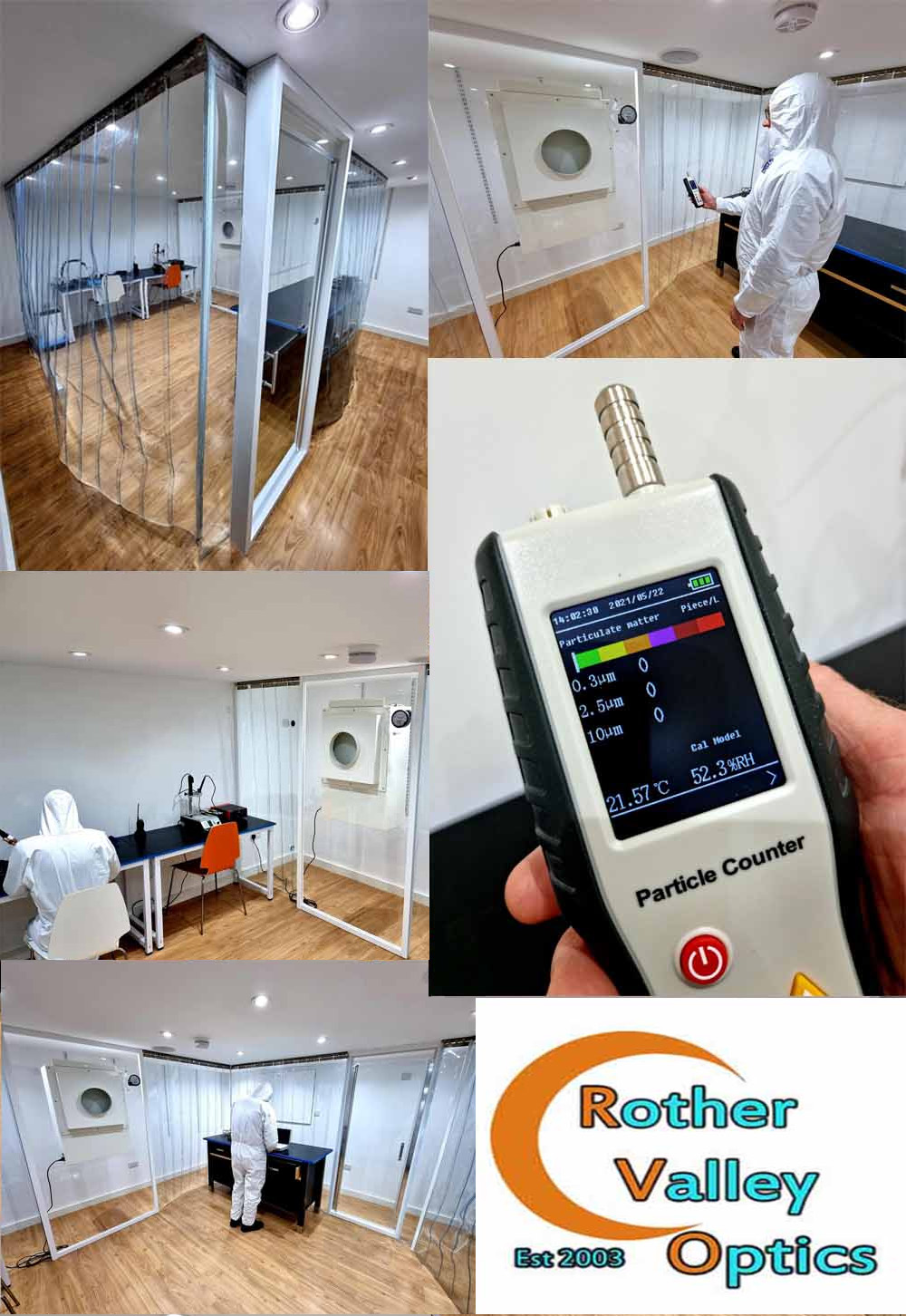 Further images showing work done in our clean room: