Childrens Telescopes
Here we have put together a great range of telescopes ideal for Children. All are easy to use and require minimal setting up. Ideal for the curious mind who just want to have a look at the night sky.
We recommend a moon filter to go with all of these telescopes. We sell 2, a standard Skywatcher one and a higher quality Antares version. Please see both links below to these items as they are highly recommended.
The Sky-Watcher Heritage-76 has been specially designed to celebrate the International Year of Astronomy (IYA) and the 400th Anniversary of Galileo's first telescope. This is not only a highly functional precision optical instrument but also a beautiful collector's piece, desk or shelf ornament, and ideal gift.
ONLY £45.00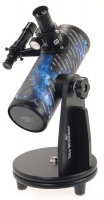 ---
Named Official Product of International Year of Astronomy 2009, FirstScope pays tribute to the men and women who brought us one step closer to understanding the universe around us!
ONLY £79.00 £49.00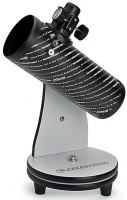 ---
60mm (2.4") f/700 REFRACTOR
A fantastic entry level telescope aimed for kids. An easy to use, quality, lightweight instrument. It will show nice detail on the moon and bright deep sky objects.
ONLY £57.00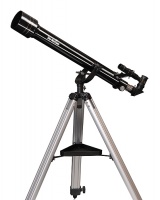 ---
The SkyWatcher Mercury 707 70mm Refractor Telescope offers fine views of the Planets, Moon and brighter deep sky objects. Complete and ready to use this instrument offers excellent performance at a remarkable price.
ONLY £74.00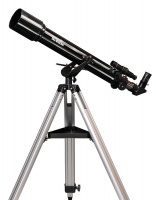 ---
A nice starter telescope with a decent aperture. Easy to use AZ mount means more observing! An absolute great beginners telescope!
ONLY £75.00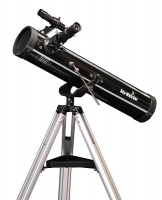 ---
Exceptional Value Travel Scope
This telescope was designed with traveling in mind while offering exceptional value. The Travel Scope is made of the highest quality materials to ensure stability and durability. All this adds up to a telescope that gives you a lifetime of pleasure with a minimal amount of maintenance. Featuring a compact and portable design with ample optical performance, the Travel Scope is ideal for terrestrial as well as casual astronomical observation.
ONLY £84.00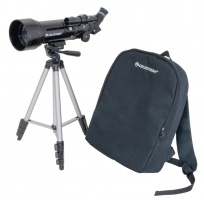 ---
The compact Heritage-100P is a lightweight and convenient grab-and-go scope. With its quality 100mm f/4 parabolic optics, it can be used to view the Moon and bright planets and also has enough light gathering for the observation of star clusters, bright galaxies and nebulae.
ONLY £132.00 £94.00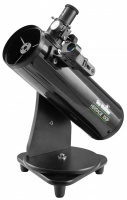 ---
The lightest telescope in the Inspire series! The Inspire 70AZ is the ultimate telescope for the novice to intermediate astronomer, offers easier transport and storage, and is packed with features never seen before on entry level telescopes.
ONLY £152.00 £125.00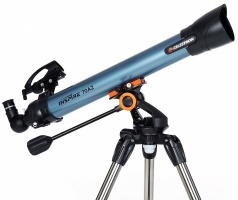 ---
The Heritage-130P has been specially designed to celebrate the International Year of Astronomy 2009 and the 400th Anniversary of Galileo's first telescope.
ONLY £136.00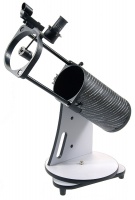 ---
An ideal instrument for the wide-field observation of Deep-Sky objects, including Nebulae, Star Fields, Star Clusters and Galaxies, the Moon, bright planets and Comets, as well for daytime terrestrial observations when used in conjunction with a 1.25" erecting prism (not supplied).
ONLY £169.00 £139.00