Mount Servicing
Rother Valley Optics Mount Servicing
At Rother Valley Optics, we are very experienced and familiar with all brands of telescope mounts. We have an on site workshop where we can undertake all aspects of repairs and servicing on telescope mounts. From the small EQ3-2 and EQ5 all the way up to high end EQ6-R and AZ-EQ6 GT. Whether you just need a tune on your mount, or a full strip down, regrease and bearing replacement, we can help. All work is tested prior to dispatching back to yourself. No confusing jargon, just honest and straight forward servicing for your mount so you can get the most out of your equipment on those rare dark nights!
No matter what the work that you need doing, we can help, so please get in touch with us for more details and pricing.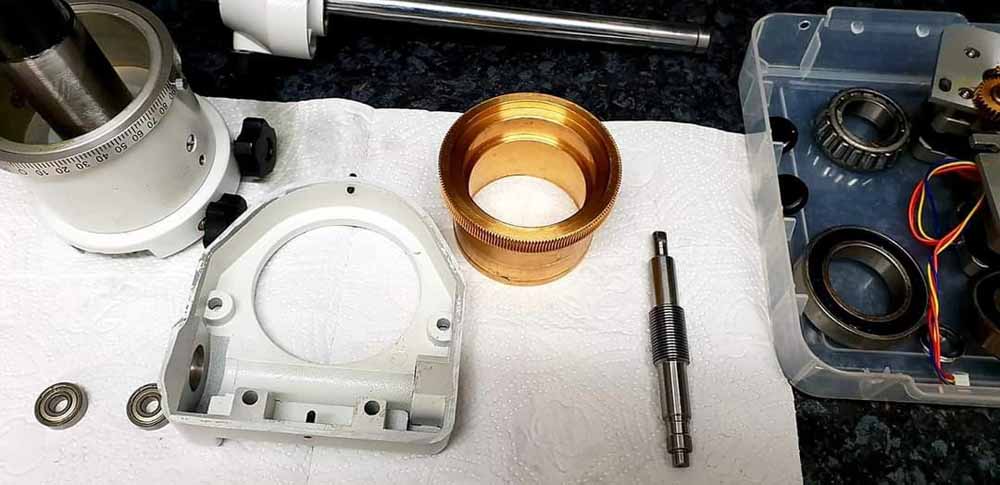 Both Axis Removed: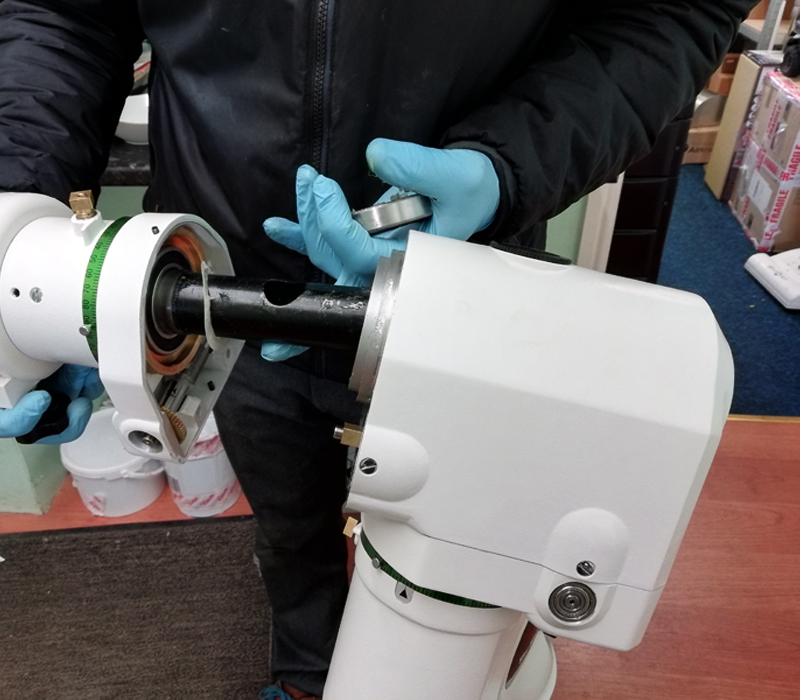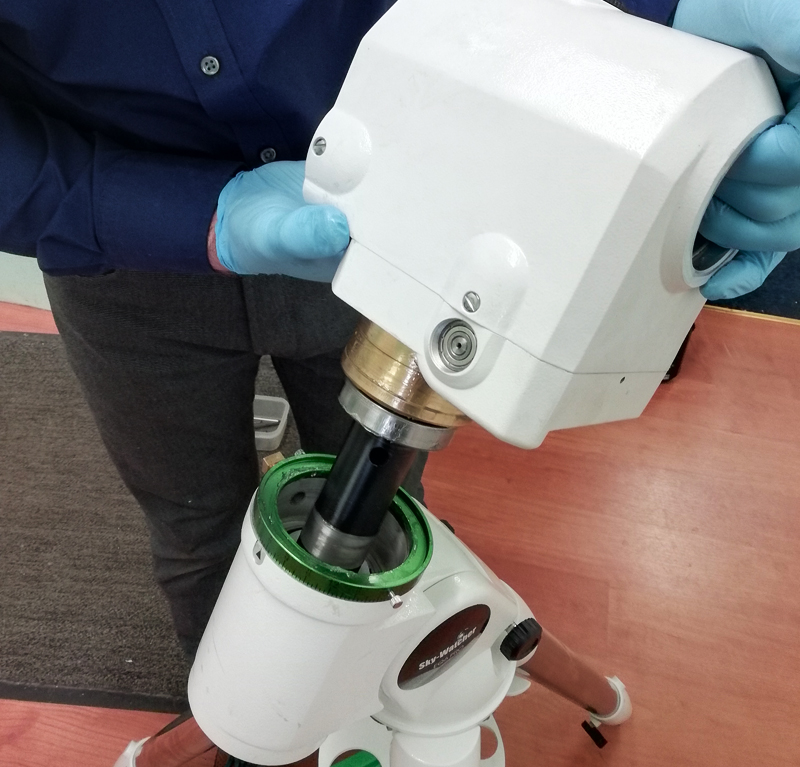 Crown Gear & Worm Gear Both Fully Degreased: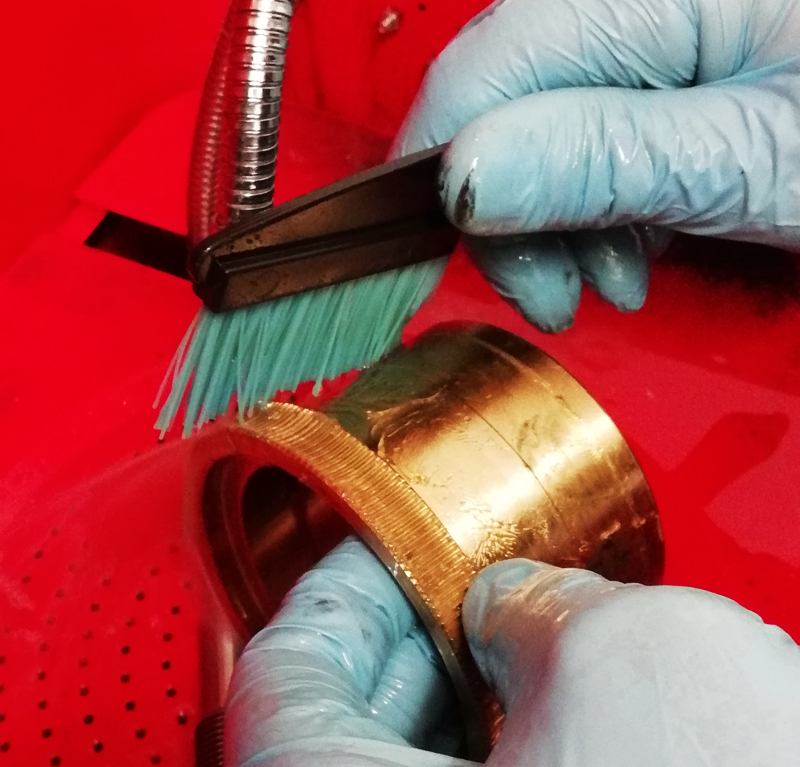 Geoptik 2 Part Grease System Applied To All Relevant Components: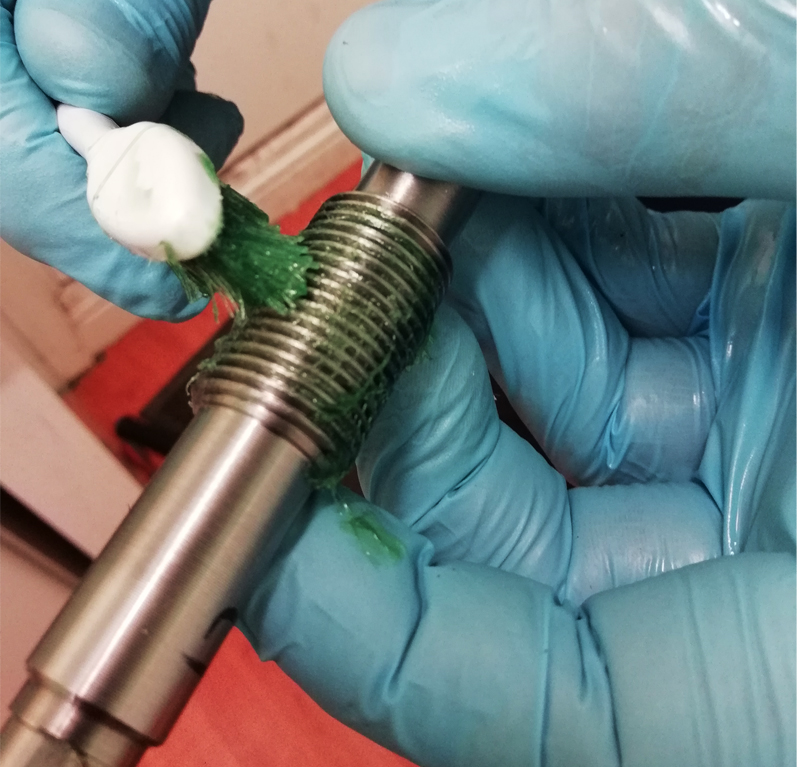 Rother Valley Optics Ltd
01909774521
sales@rothervalleyoptics.co.uk
Customer Testimonials:
I contacted RVO as my belt modded Heq5 pro had become very unreliable and reached the point of being totally unusable. I was incredibly impressed by all aspects of the team. They were great at communicating and responding to questions with regards to getting my mount up and running again and were incredibly fast at getting to work on the problem once they had the mount at the shop. In no time I had a call saying they had repaired the damage and tuned the mount and it was on its way back for me to test. Sure enough it worked perfectly from the off with great figures on PHD the next clear night. A great service. Thoroughly recommended.
Craig Mcdearmid
After 10 years of fairly constant use, my EQ6 mount was beginning to show its age: grinding gears when slewing and stiction making it hard to balance the rig. More worryingly, it was becoming increasingly difficult to maintain good guiding. I decided to send the mount off to Rother Valley Optics for a service, which included a Rowan belt modification. It was a good decision! The mount that came back is better than new: silent, smooth operation and now very easy to balance the rig. But the most significant improvement is with the tracking.: the periodic error is more than halved and the mount routinely guides to within +/- 1 arcsec. The engineers at RVO really did a superb job.


Les Dickens
Excellent service.
Had a problem with my Celestron 8 SE mount not aligning or slewing properly. They sorted it very quickly all works properly now. Also refunded me for an eyepiece I couldn't get on with no quibble. Would recommend........
Ramon Chambers