The Sky-Watcher Heritage-76 has been specially designed to celebrate the International Year of Astronomy (IYA) and the 400th Anniversary of Galileo's first telescope. This is not only a highly functional precision optical instrument but also a beautiful collector's piece, desk or shelf ornament, and ideal gift.
ONLY £48.00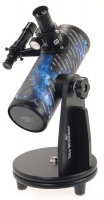 ---
60mm (2.4") f/700 REFRACTOR
A fantastic entry level telescope aimed for kids. An easy to use, quality, lightweight instrument. It will show nice detail on the moon and bright deep sky objects.
ONLY £59.00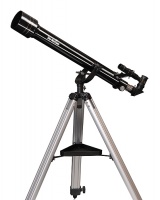 ---
The Meade 3.5 inch LCD display monitor will enhance the use of any Meade telescope with Astronomer Inside™ technology by allowing the user to view the informative video presentations built into the telescope.
ONLY £76.00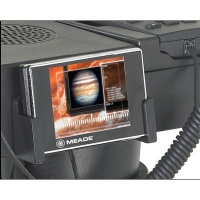 ---
A nice starter telescope with a decent aperture. Easy to use AZ mount means more observing! An absolute great beginners telescope!
ONLY £78.00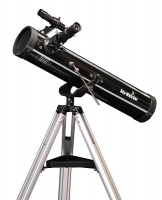 ---
The SkyWatcher Mercury 707 70mm Refractor Telescope offers fine views of the Planets, Moon and brighter deep sky objects. Complete and ready to use this instrument offers excellent performance at a remarkable price.
ONLY £79.00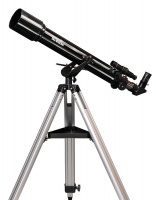 ---
Exceptional Value Travel Scope
This telescope was designed with traveling in mind while offering exceptional value. The Travel Scope is made of the highest quality materials to ensure stability and durability. All this adds up to a telescope that gives you a lifetime of pleasure with a minimal amount of maintenance. Featuring a compact and portable design with ample optical performance, the Travel Scope is ideal for terrestrial as well as casual astronomical observation.
ONLY £84.00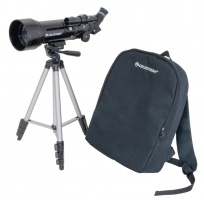 ---
Specification and optics same as Startravel-80 but comes with 45º Erect Image Diagonal, and supplied without Equatorial Mount and Tripod. Complete with tube rings.
ONLY £98.00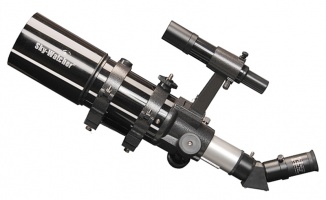 ---
The Sky-Watcher CAPRICORN 70 (EQ1) is an excellent choice for the novice astronomer. It features an equatorial mount with manual slow motion controls to make tracking and locating objects easy.
ONLY £105.00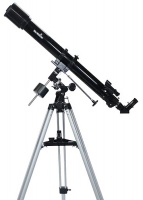 ---
Recommended for the observation of the planets as well as deep sky objects, this telescope would be a good introduction to astronomy for a beginner astronomer.
ONLY £105.00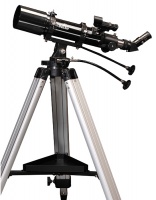 ---
Very portable table top system. Wide field 80mm refractor on a table top equatorial mount. The ideal "take anywhere" set up.
Magnifications (with eyepieces supplied): X16, X32, x40, x80
ONLY £110.00