Price Match
Price Match Promise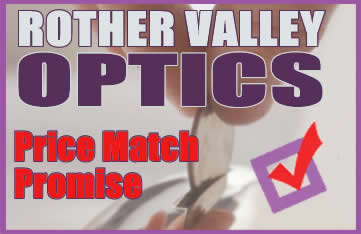 We will try to match any price offered by
another retailer. Click for details.
Top Sellers
---

ONLY £275.00
---

ONLY £449.00
All Telescopes
The Explore Scientific Ultra Light 16" Dobsonian is the ultimate in collapsible, large aperture, portable telescopes - featuring full aluminium construction for strength, durability and lightness.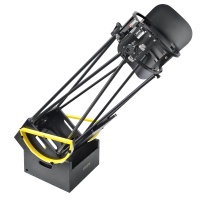 ONLY £2,223.00
---
406mm (16") f/4.4 Parabolic GOTO Dobsonian
Combining the power of a large optical tube, the portability of the patented collapsible FlexTube design and SynScan computerised Go-To technology.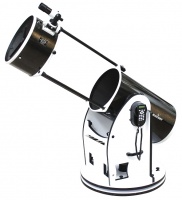 ONLY £2,249.00
---
Celestron's signature telescopes reach a new level with NexStar Evolution 9.25, the first Schmidt-Cassegrain telescope with integrated WiFi. Leave your hand control behind and slew to all the best celestial objects with a tap of your smartphone or tablet.
ONLY £2,351.00
---
Apochromats are the ultimate choice in small to medium sized telescopes: the combination of compactness, transportability, very high image contrast and sharpness together with the possibility to make excellent astrophotos cannot be bested.

ONLY £2,402.00
---
The NexStar Evolution keeps evolving. We've paired our best optics with our best technology to make an incredible versatile and portable telescope system. Now, enjoy EdgeHD 8" optics and StarSense AutoAlign on the renowned Evolution mount
ONLY £2,446.00
---
It's not just a big telescope. It's a big telescope that goes anywhere. New LightBridge truss-dobs from Meade take down and set up quickly. So you can take one of these massive windows on the universe out to your favorite dark sky locations with ease.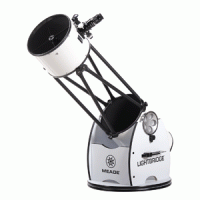 ONLY £2,595.00
---
Visibly sharper images, coma free and flat field optics
Introducing the new Celestron Edge HD
Visibly Sharper Images
Coma-free, flat-field optics
Enhanced Mechanical Features
Fastar® Compatible
EdgeHD is an Aplanatic Schmidt telescope designed to produce aberration-free images across a wide visual and photographic field of view. The optical system was designed to reduce more than just off-axis star coma, but also to give an astrograph quality flat focal plane all the way to the edge of the field of view.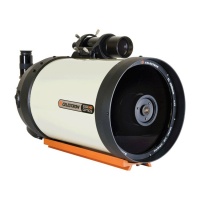 ONLY £2,613.00
---
High Quality 235mm SCT package on a GoTo fork mount
CPC 925 GPS Unique design, advanced features, GOTO accuracy, and superb optics. You get the picture.
Celestrons 9.25 optical system has enjoyed a loyal following since we first introduced it with our Ultima 9.25 in 1995. Now the 9.25 optical tube is coupled with Celestron's newest computerized telescope family the CPC GPS series.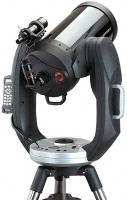 ONLY £2,659.00
---
The LX90ACF offers large aperture portability and superb coma free performance with significantly lower weights than the LX200 meaning one person can setup the telescope for field operation. Includes two year official UK warranty through us directly for peace of mind.
ONLY £2,695.00
---
For those looking to step up to an 11-inch optical tube, Advanced VX is a great option. Not only is it one of Celestron's most affordable 11-inch telescopes, it is also one of the most portable. The Advanced VX mount is strong enough to support this optical tube assembly and a couple of small accessories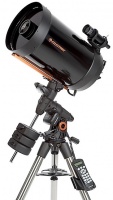 ONLY £2,754.00

Highest level of online security for your peace of mind
Payment
We accept most cards and PayPal

Unfortunately, we do not accept American Express due to high charges to us