A second hand 12mm plossl eyepiece in excellent condition. The lens has seen little use and the optics are very clean. This is a very nice mid-high power lens in great condition. Comes with front and back caps.
ONLY £10.00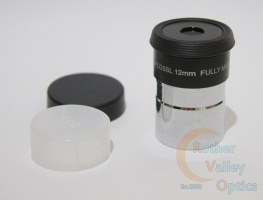 ---
A second hand Scopetronix 40mm variable projection eyepiece. In good condition, the optics are clean. Comes boxed. Fully multi coated optics. The eye-cup can be adjusted to any height to match the eye relief for your eye for more comfortable viewing. Unscrewing the eye-cup reveals T threads for attaching cameras.
ONLY £20.00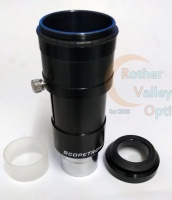 ---
A nice 20mm plossl eyepiece in good condition. Comes boxed with both lens caps. The glass is clean with no marks or blemishes. Features multi coated optics. A great eyepiece for low power observing.
ONLY £25.00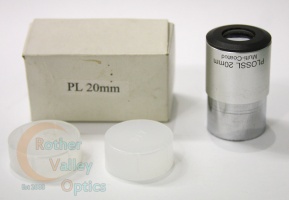 ---
Second hand Antares x3 barlow lens with twist lock. The barlow itself is in excellent condition. There is a slight blemish on the lens which can be seen on the images. This doens't affect the use of the barlow though.
ONLY £29.99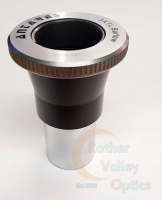 ---
Second hand Helios 42mm Kellner eyepiece in 2" format. A lovely wide angle eyepiece in excellent condition. The lenses are clean and free from marks or blemishes. Please note this only suits 2" diagonals and focusers.
ONLY £30.00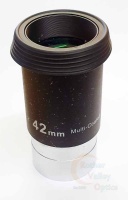 ---
These are high quality South American production Meade Series 4000 plossls. Various focal lengths available. Higher quality than the current chinese production. All complete with bolt case. Nice and clean.
ONLY £35.00 - £50.00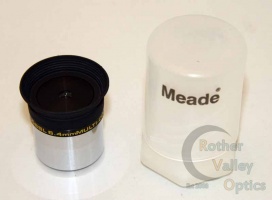 ---
Second hand Japanese made x2 barlow lens 1.25". A high quality lens is used on these barlows for maximum light transmission. Standard 1.25" fitting for use with most modern telescopes.
ONLY £35.00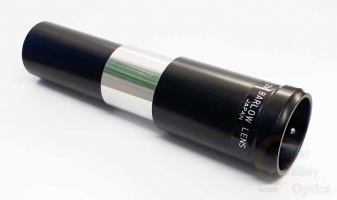 ---
Second Hand Meade 9mm Illuminated Reticle in excellent condition. This is the wired version for use with LX200 telescopes and any others that have a reticle connection on the mount.
ONLY £45.00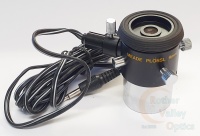 ---
High quality Japanese made Orthoscopic 25mm Eyepiece. The eyepiece in unbranded. This utilizes extremely high quality optics in a solid build. These eyepieces are mainly used for lunar and planetary observations.
ONLY £50.00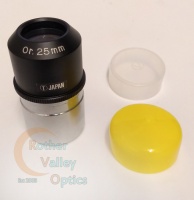 ---
TeleVue 2.5 Dioptrx corrector in excellent condition. The eyecup is missing but the lens still works as it should. The lens is free from blemishes and flaws.
ONLY £50.00