Second hand Opticstar 122CU-T in excellent condition. The camera has been tested and is working as expected. A lovely camera for the money.
ONLY £30.00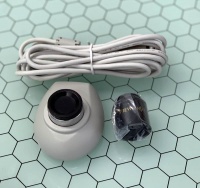 ---
A second hand Meade Pictor CCD Autoguider in good condition. The camera is in full working order, the ports are sensor are clean.
ONLY £39.99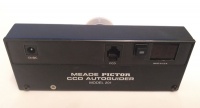 ---
A second hand Philips ToUcam Pro II USB camera in very good condition. Comes with original lens, 1.25" nose piece, cap and integrated USB lead.
ONLY £40.00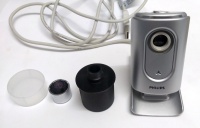 ---
Second hand but fully tested and works perfectly. This is the pro model so the sliding holder is included. The camera is a monochrome camera so very sensitive. An ideal CCD camera for deep sky imaging. Compatiable with Windows 7, 8 & 10.
ONLY £149.00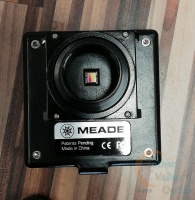 ---
This Mintron camera is used but in very good condition. Comes boxed complete with power supply and 1.25" nosepiece. This camera is suited to low light observations and is often used for telescopic video observation. The camera has a highly sensitive 1/2" CCD.
ONLY £180.00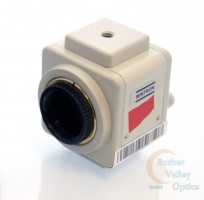 ---
Second hand SBIG AO-7 Adaptive Optics in excellent condition. Comes with manual. Compatible with SBIG ST-7 and ST-8 CCD cameras.
ONLY £350.00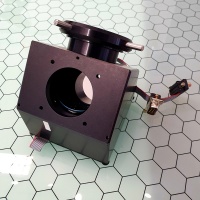 ---
Starlight Xpress SXV-M8c one shot colour ccd camera in good condition. The label has worn off and there are some marks on the body, but this doesn't affect the performance. We have fully tested the camera and it's working extremely well.
ONLY £350.00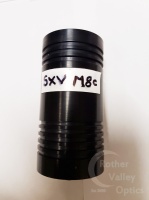 ---
A pre-owned Starlight Xpress UltraSTAR Colour guide camera in very good condition. The sensor and ports are all clean. Comes with case, USB lead and software CD. You will just need a guide cable to make this work.
ONLY £599.00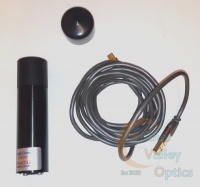 ---
Second hand SBIG ST-2000XCM one shot colour CCD camera. This is an older camera, but comes with superb performance. This particular camera also guides at the same time as capturing images.
ONLY £799.00