Shoe to fit Skywatcher and Celestron red dot finders in full working order. This can be used to attached the stork from a red dot finder to your telescope. Slightly curved so can be used on many telescopes.
ONLY £5.00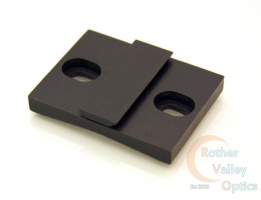 ---
Second Hand Telrad Base Plate. Please note no tape is included with this so you will have to get this separately in order to attach it onto your tube.
ONLY £5.00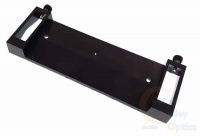 ---
Second hand RVO 6 x 30 findescope only. The optics are in excellent condition. No damage to the reticle. No marks or flaws.
ONLY £9.99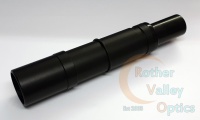 ---
Meade 9x50 finder in used condition. There are scratches to the barrel.The outer edge of the field of view is not perfect. Please see image. Still is usable condition or for spares.
ONLY £10.00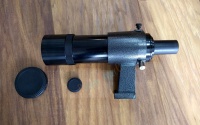 ---
Second Hand Altair 60mm Guidescope rings. Please note these are spare rings to suit the Alair MG60 systems. Sold as seen. No bolts are included with these.
ONLY £10.00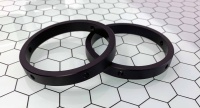 ---
A second hand finderscope base for Meade finders. Suitable for attaching the 8 x 50 straight finders to Meade SCT's. There is some discolouration but it is in full working order. Comes with two plastic lock screws.
ONLY £10.00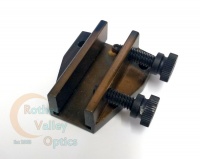 ---
A second hand Celestron 6x30 Finderscope in excellent condition. The optics are clean and the cross-hair is fully intact. Comes with 2 lens caps.
ONLY £15.00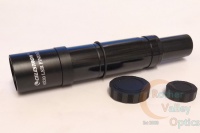 ---
A used Vixen 6 x 30 finder bracket in good condition. Comes with all three locking screws. There is some general wear and tear but it's still in full working order.
ONLY £15.00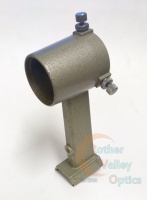 ---
A second hand TAL 6 x 30 finderscope with focusing eyepiece. In good condition, the crosshair is intact, the glass has no marks, and the image is clear and sharp. There is some light dust inside but this does not affect the operation. The base is a curved profile with hole spacings 38mm apart.
ONLY £50.00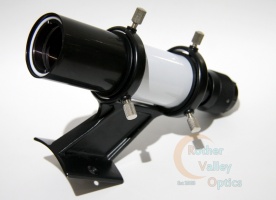 ---
A pre-owned Stellarvue 9 x 50 illuminated finder in very good condition. The optics are very clean. There are some paint scratches on the eyepiece barrel but these are hidden when it's in the finder. Comes with boxed with two lens caps. This is a very nice finder, gives an erect image and features a low power illuminator for ease of use in the dark.
ONLY £60.00