This premium Moon filter will reduce the unwanted glare from the Moon, maintaining your viewing comfort without loss of resolution. With 25% light transmission this version will suit any astronomical telescope equipped with a 1.25" focuser.
ONLY £9.00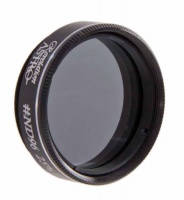 ---
For use with any 1.25" eyepiece in conjunction with any telescope. If the moon is too bright to look at through your scope, you will need this filter.
ONLY £9.99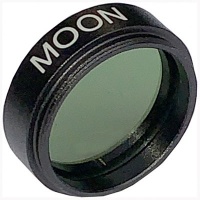 ---
Celestron's Moon Filter is an economical eyepiece filter for reducing the brightness of the Moon and improving contrast, so greater detail can be observed on the lunar surface.
ONLY £10.00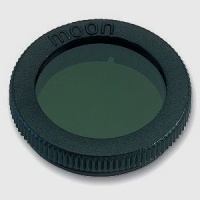 ---
High quality RVO IR block filter 1.25". Ideal for use with webcams when doing planetary imaging. They are best used with imaging cameras that have low sensitivity in the IR region such as webcams.
ONLY £14.99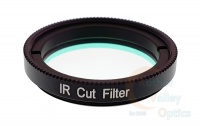 ---
The Neutral Density Moon Filter attaches to a 1.25" eyepiece to lower the amount of light entering the eyepiece by 87%. The Moon is one of the most viewed objects in the sky, but you shouldn't be deprived of its features due to brightness.
ONLY £15.00
---
The Meade Moon Filter reduces the glare, allowing transmission of only 13% of the reflected light. Not only will you see more surface features, but you can study them in greater comfort.
ONLY £15.99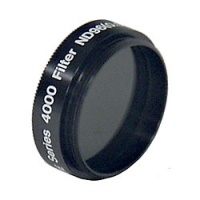 ---
These contrast-enhancing anodized aluminium, optical glass filters are designed to block out the wavelengths of light emitted by mercury-vapour light and other common causes of light pollution, whilst providing higher transmission at critical hydrogen-alpha and hydrogen-beta lines than competing filters.
ONLY £18.00 - £27.00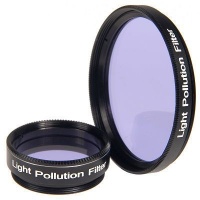 ---
Because the moon is so bright, this filter is used to dull the image down to make it acceptable to look at. Screws onto all 1.25" and 2" eyepieces.
ONLY £19.99 - £24.99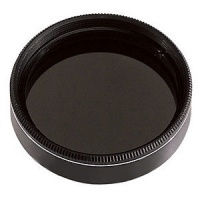 ---
These high quality anodized aluminium, optical glass variable polarising filters reduce the amount of light entering your eyepiece. You can progressively dim the view when observing a bright object, such as the Moon or certain planets
ONLY £24.00 - £40.00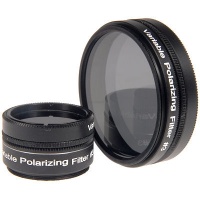 ---
This high performance CCD filter transmits only the Hydogen Beta emission line, and therefore is useful for greatly increasing the contrast of objects that glow in the corresponding region of the spectrum, for example the Horsehead, Cocoon and California nebulae.
ONLY £28.00 - £39.99