Price Match
Price Match Promise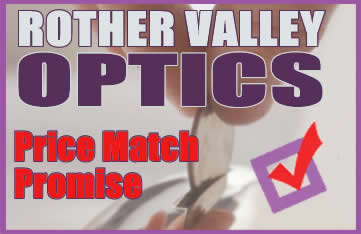 We will try to match any price offered by
another retailer. Click for details.
Top Sellers
ONLY £275.00
---
ONLY £222.00
---
ONLY £169.00
All Telescopes
Very portable table top system. Wide field 80mm refractor on a table top equatorial mount. The ideal "take anywhere" set up.
Magnifications (with eyepieces supplied): X16, X32, x40, x80
ONLY £108.00
---
The Meade 3.5 inch LCD display monitor will enhance the use of any Meade telescope with Astronomer Inside™ technology by allowing the user to view the informative video presentations built into the telescope.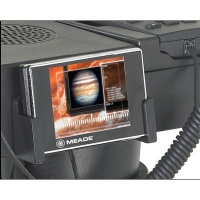 ONLY £109.00
---
Recommended for the observation of the planets as well as deep sky objects, this telescope would be a good introduction to astronomy for a beginner astronomer.
ONLY £115.99
---
114MM (4.5") F/1000 CATADIOPTRIC NEWTONIAN REFLECTOR TELESCOPE
A very nice beginners telescope with a sturdy EQ mount. The 4.5" reflector will show nice detail in the moon and planets and also some bright deep sky objects.
ONLY £121.00
---
90MM (3.5") F/1250 MAKSUTOV-CASSEGRAIN TELESCOPE
Magnifications (with eyepieces supplied): x50 & x125
Highest Practical Power (Potential): x180
ONLY £126.00
---
114MM (4.5") F/500 PARABOLIC NEWTONIAN REFLECTOR TELESCOPE
The SKYHAWK-1145P models feature premium-quality Parabolic Primary Mirrors, normally found in larger more expensive telescopes, to eliminate spherical aberrations, producing even sharper, higher-contrast images which are full of detail.
ONLY £131.00
---
The compact Sky-Watcher STARTRAVEL achromatic refractor telescope has a two-element, air-spaced, multi-coated objective and is a well proven performer for 'Rich-Field' views of star fields, clusters, nebulae, bright galaxies, planets, the Moon and the Sun (with correct safety filtering!
ONLY £132.00
---
The Heritage-130P has been specially designed to celebrate the International Year of Astronomy 2009 and the 400th Anniversary of Galileo's first telescope.
ONLY £136.50
---
130MM (5.1") F/900 NEWTONIAN REFLECTOR TELESCOPE
Magnifications (with optics supplied): x36, x72, x90, x180
Highest Practical Power (Potential): x260
ONLY £147.00
---
90MM (3.5") F/900 REFRACTOR TELESCOPE
The Sky-watcher EVOSTAR series are two-element, air-spaced, multi-coated objective achromatic refractors. They are truly outstanding, high-performance, high-resolution instruments
ONLY £149.50

Highest level of online security for your peace of mind
Payment
We accept most cards and PayPal

Unfortunately, we do not accept American Express due to high charges to us