The telescope side of all our T-2 diagonals accepts an entire armada of Baader-adapters, be it for 1 1/4" or 2"focusers or for a Celestron OTA 2" thread or an original M44 Zeiss thread, there are also adapters for Vixen OTA's or russian MAK's.
ONLY £187.00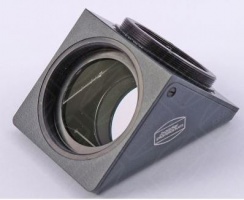 ---
Just rotate the adapter ring clockwise to lock any inserted accessory, or counter-clockwise to release the accessory. Innovative design ensures that you get a very solid hold and the accessory is perfectly centered every time. No thumbscrews to worry about
ONLY £199.00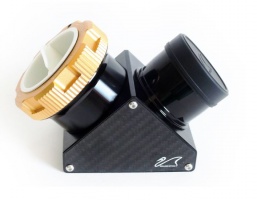 ---
-2 BBHS® Mirror Diagonal, solid metal body only, with male/female T-2 thread. (BBHS® = broadband hardsilver coating with dielectric protective overcoating)
ONLY £205.00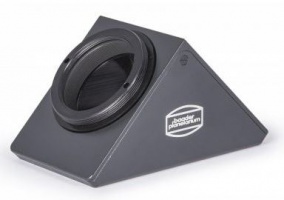 ---
Upgrade your existing star diagonal with this premium Celestron 2" Dielectric Star Diagonal with Twist-lock ensures maximum light transmission without loss of optical quality.
ONLY £205.00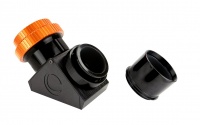 ---
A superbly crafted 2" dielectric 1/10 wave diagonal from Baader with the patented clicklock system for safe accurate clamping of eyepieces and accessories.
ONLY £208.00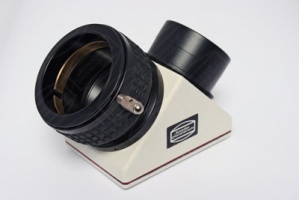 ---
T-2/90° Baader Roof-Prism. Manufactured by Zeiss standard, both sides with T-2 system threads. This Prism is multicoated and built in a solid metal body. T-2-thread on both sides, therefore extremely short and adaptable on every telescope system.
ONLY £230.00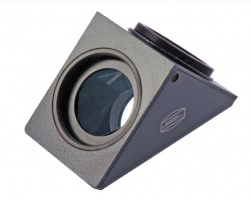 ---
The ultimate 2" diagonal by Baader Planetarium from Germany with a Sital-ceramic mirror with 153 coating layers. Designed using a scratch resistant dielectric world famous Astro-Physics mirror
ONLY £325.00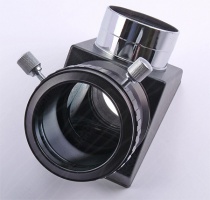 ---
The Baader 2" BBHS® Mirror Diagonal with 2" ClickLock-Clamp (BBHS® = broadband hardsilver coating with dielectric protective overcoating) now is featuring this lift into the silver category.
ONLY £375.00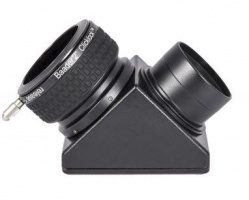 ---
The Baader Herschel Safety Wedge Solar Prism provides the best white light solar views obtainable!
For use with refractor telescopes only. Version "V" is for visual use.
ONLY £395.00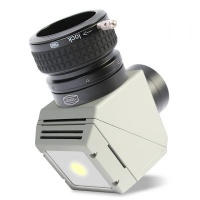 ---
2 Inch Universal Star Diagonal Prism, black housing with Zeiss-Prism and 2 Inch Click Lock Clamp.
ONLY £399.00