Our new range of parfocal rings come in both 1.25" and 2" fittings. They are well made all metal and work perfectly.
ONLY £4.99 - £5.99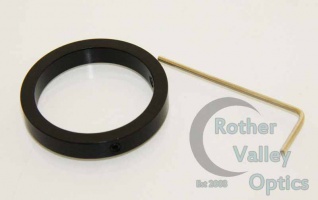 ---
Ideal accessory for splitting your cigarette lighter outputs for multiple accessories. You can now power you telescope and a dew system from just 1 outlet. A very useful and inexpensive adaptor.
ONLY £9.99
---
For locking camera orientation
Fits between (almost) any of our T-2 fittings
Allows the rotational rotation of flanged accessories, locking in the appropriate position
ONLY £12.00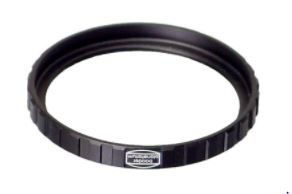 ---
High quality made all metal C mount 1.25" adpator. This handy adaptor will screw onto any C mount camera and allow you to use it in any 1.25" fitting telescope. Ideal for scopes such as the PST and short tube refractors.
ONLY £12.99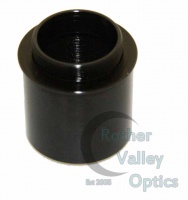 ---
Allows T Rings to attach directly onto the Hyperions
This adaptor ring adapts Baader Hyperion eyepeices to accept cameras via standard T-Rings.
ONLY £13.00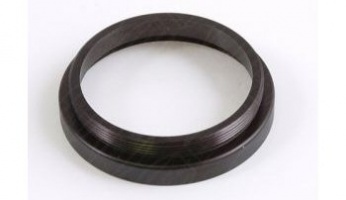 ---
The Hyperion DT-Ring will allow you to attach any digital camera, CCD Camera or video camera to the Hyperion eyepieces.They can also be used on Baader's Hyperion Zoom eyepiece.
ONLY £14.00 - £15.00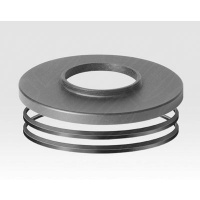 ---
The RVO M48 T Mount attaches your Canon EOS or Nikon SLR body to a wide range of field flattener and coma correctors. Many of the flatteners we sell have an M48 thread rather than an M42 standard.
ONLY £14.99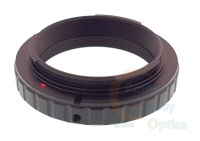 ---
This handy adaptor pushes into any 1.25" eyepiece holder and then gives you T thread on the other side. All you need is the T mount for your camera, and then your SLR is connected directly to your scope.
ONLY £14.99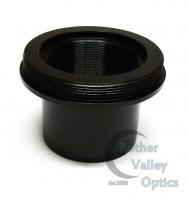 ---
This adaptor simply pushes into a 2" opening and provides a standard T thread (M42) on the other end for attaching cameras and other accessories.
ONLY £14.99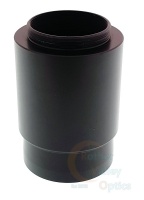 ---
This very handy adaptor from RVO converts an M48 thread to a simple 1.25" nosepiece. If you have an M48 T mount, then this is the ideal adaptor to connect it directly to a 1.25" holder. The nosepiece is also threaded to accept standard filters.
ONLY £14.99