These quality cast aluminium rings are custom-made for use with either the AZ3, EQ1, EQ2, EQ3-2, EQ4, EQ5, HEQ5 and EQ6 (incl. PRO) mounts/mounting plates.
ONLY £19.00 - £99.00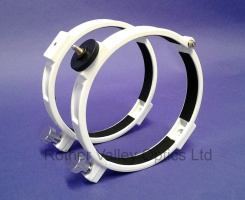 ---
Brand new saddle bar by William Optics. This handy bar will attach on top of your William Optics rings with 120mm distance, then allow you to either use it as a handle, or a quick release guidescope system. The rings are available separately.
ONLY £39.00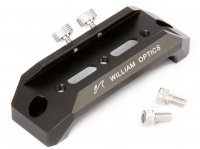 ---
The RVO mini vixen style clamp is the ultimate mounting solution. Featuring high quality clamps with blocks, multiple countersunk mounting holes, and large hand knobs, this is one of the best clamps on the market.
ONLY £39.99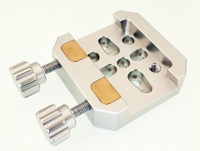 ---
High quality made 90mm tube rings by Rother Valley Optics. These are finished to a very high standard. The feature a clamp design with large silver locking knobs for ease of use. They are threaded in 3 places on the underside and on the top
ONLY £69.99 - £84.99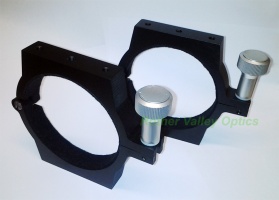 ---
These 90 mm, felt-lined mounting rings are made out of solid aluminum, anodized in black or silver, and will fit most 90 mm OD tubes, and all William Optics 80 and 90mm telescopes (Megrez 80 and 90, ZenithStar 80, GT81).
ONLY £109.00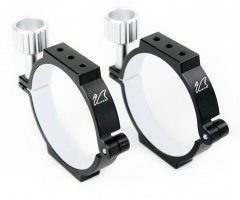 ---
80mm diameter tube cradle to suit the Takahashi FS-60CB series of telescopes.
ONLY £115.00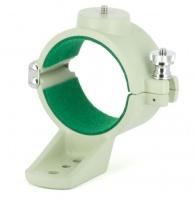 ---
80mm tube cradle to suit the Takahashi FC-76DC and FS-60Q series of telescopes.
ONLY £129.00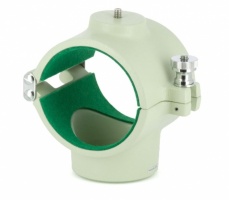 ---
95mm diameter tube cradle to suit the Takahashi FS-78, Sky-90 & FSQ-85EDX series telescopes.
ONLY £137.00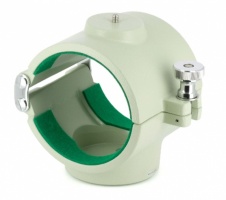 ---
The 95mm PLUS support rings can be used with telescopes of various brands and sizes that come with an optical tube of 95mm diameter.
ONLY £173.00
---
With this rings you can install both above and below the optical tube our PLUS plates or even guide rings. Compatible with telescopes by various brands, such as: Vixen VSD, Vixen AX103S, Vixen ED103D, Takahashi TSA102 and possibly other telescope models as well...
ONLY £177.00