This very handy T-2 accessory has two main purposes.
Firstly it is a variable length T-thread adapter.
Secondly it can be used as a T-threaded, 1.25" eyepiece holder.
ONLY £29.00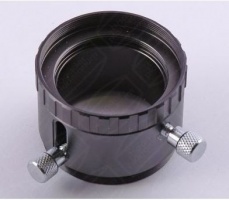 ---
A high quality focuser designed for Newtonian Reflector Telescopes.
Will accept both 1.25" and 2" standard format eyepieces. Features adjustable tension and locking clamp.
ONLY £39.99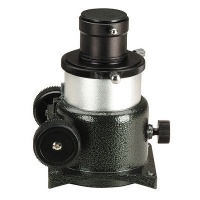 ---
This ZWO Hand Controller links to the ZWO EAF and enables you to use it as a stand-alone focuser motor without a need to use a PC
ONLY £40.00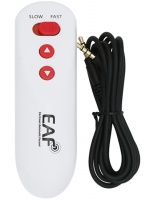 ---
Hands-free D.C. focusing device, for accurate focusing, with the minimum of vibration. Dual speed push-button operation (fast & slow).
ONLY £49.00 £45.00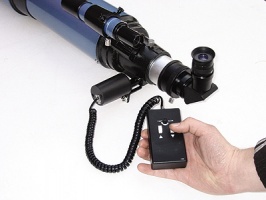 ---
This micro focuser is perfect for achieving precise focus with your Skywatcher right angled finderscope. Simply unscrew the eyepiece part at the rear of the finderscope, screw in this adaptor, and you have 1.25" or T2 thread directly on the back.
ONLY £49.99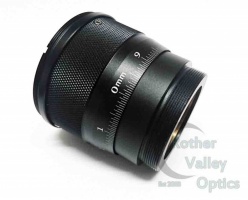 ---
Universal Install kit for our CR model focusers. Fits all 5", 6",8", 10", 12", 14" and 16" Newtonian scopes such as Orion, Sky Watcher, Celestron , Vixen, GSO, Meade Light bridge, DBA, Hardin, Antares, Parks, and Astro Tech.
ONLY £58.00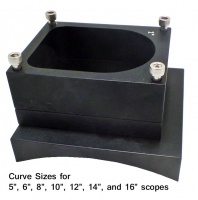 ---
Perfectly fits the ZWO OAG (Off Axis Guider); then it will accept 1.25" format guide cameras such as the ZWO Mini series guide cameras.
ONLY £59.00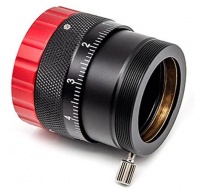 ---
Moonlite flanges are available seperately to change the configuration of your SCT focuser. They are available in standard 2", larger 3.25" format for bigger Meade and Celestron telescopes and tall flanges for focal reducer fittings.
ONLY £59.99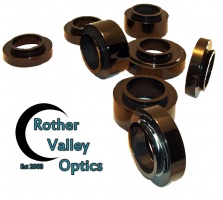 ---
Upgrade your Bresser Messier Dobsonian, AR Refractor or Newtonian's single speed Hexfocuser with the Bresser Messier 1:10 Gear-set for Hex-Focuser, giving you fine focuser control for your telescope.
ONLY £67.00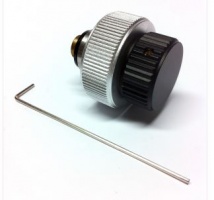 ---
Designed to retro-fit to Explorer-150/200/250/300 telescope models supplied with a 2" single-speed focuser. Fine Focus Gear Ratio 10:1. Also includes 2" - 1.25" reducer so you can use both 1.25" and 2" eyepieces.
ONLY £115.00