Connection Current Rating: 10A
Cable Length: 1m
ONLY £7.20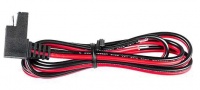 ---
Ideal accessory for splitting your cigarette lighter outputs for multiple accessories. You can now power you telescope and a dew system from just 1 outlet. A very useful and inexpensive adaptor.
ONLY £9.99
---
High quality, flexible, sub-zero cold resistant power cable with GX16 DC Jack. These cables still remain supple and flexible when being used in very low temperatures. Suitable for Skywatcher EQ8 mount.
ONLY £22.00 - £26.00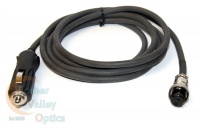 ---
A decent power supply is key for computerized GOTO telescopes. Available in both 3 amp and 5 amp 12v mains supply so it will suit all GOTO telescopes no matter what size.
ONLY £29.99 - £34.99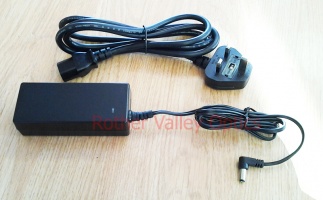 ---
The PowerTank Glow 5000 is an essential for any amateur astronomer. This 2-in-1 device features a rechargeable handheld red LED flashlight with three brightness levels and a 5000 mAh 5V DC power bank
ONLY £34.00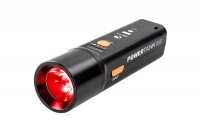 ---
The Rother Valley Optics 12v 8Ah mains power supply is the ideal solution for larger telescopes and mounts that draw a lot of current. The larger Skywatcher mounts and Celestron mounts require a large power supply in order to run correctly.
ONLY £34.99 - £53.99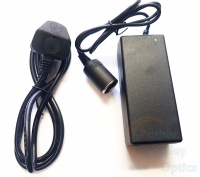 ---
Fast charger for the Tracer series of lithium polymer batteries. Suitable for batteries 8Ah and above.
ONLY £34.99

---
The Nevada PS-08 is a superb regulated linear power supply to power large mounts and telescopes. We have personally tested these supplies and they provide a solid DC current. Ideal for the astro imager and serious observer.
ONLY £35.00 - £54.00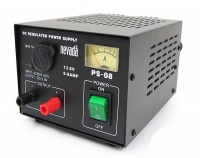 ---
This power supply features electronic voltage control and short-circuit protection. Ideal for powering telescopes, observatory mounts other appliances. Sturdy case fitted with a mains plug.
ONLY £39.99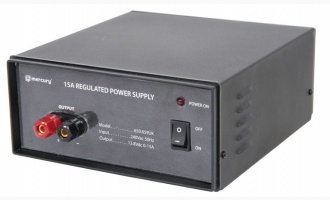 ---
A solid portable power supply for your telescope. Recommended for smaller telescopes such as the Supa Trak Auto, SynScan AZ and smaller equatorial mounts.
ONLY £57.00