This 16cm extension tube for the Sky-Watcher AZ-EQ5GT Mount extends the height of the pier.
ONLY £42.00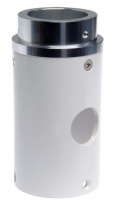 ---
Designed for iOptron AZ Mount Pro, this Altitude Locking Knob upgrade kit can be used to replace the original knob of a iOptron MiniTower Pro/MiniTower II.
ONLY £49.00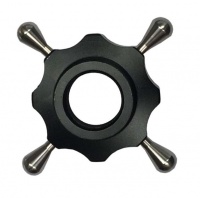 ---
The exciting SynScan Wi-Fi Adaptor Module is compatible with all of Sky-Watcher's Go-To mountings and telescopes, allowing convenient, wireless control with your smartphone or tablet
ONLY £69.00 £54.00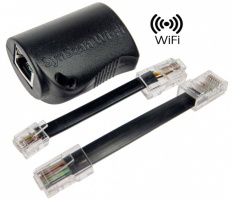 ---
Meade's set of three vibration isolation pads typically reduce telescope tripod vibration times to less than one second, allowing undisturbed viewing sooner.
ONLY £56.00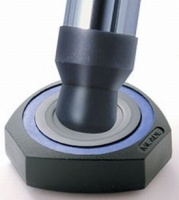 ---
The EQ6 extension tube extends the height of the EQ6 mount so it is easier and more comfortable for the observer view through a long refractor.
ONLY £58.00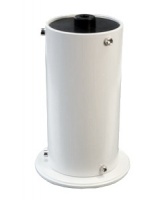 ---
Telescope vibration is caused by windy conditions, an unsteady mount or tripod or even an accidental bump to the instrument, and results in reduced image quality.
ONLY £59.00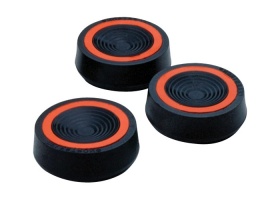 ---
Very well made saddle by William Optics. This saddle accepts all vixen style dovetail bars and uses a block to secure your bar so no marks on your anodized dovetail bar.
ONLY £59.00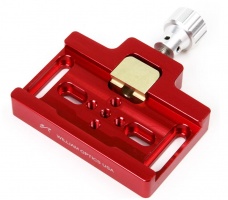 ---
This versatile saddle plate suits vixen style bars at only 90mm length. Features 4 x M8 holes plus a threaded 1/4" hole for attaching onto standard tripods. Large hand knob secures the bar in well. Available in 3 colours.
ONLY £59.00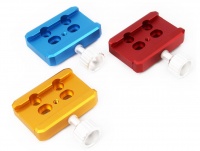 ---
This is a great adaptor by Geoptik that allows users of the popular Skywatcher HEQ5 mount, to use the sturdy 2" steel tripod that is used on the NEQ6 mount.
ONLY £59.99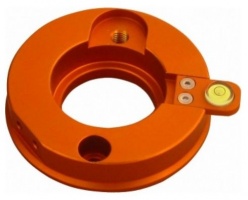 ---
This saddle fits directly into any losmandy clamp and allow you to use vixen accessories. Ideal if you have a losmandy mount such as the Celestron CGEM, and want to use a small refractor that has a vixen style bar.
ONLY £64.99