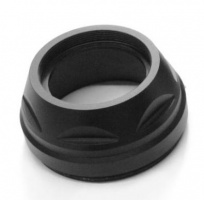 Celestron Wide Adaptor For Off Axis Guider For 9.25"/11"/14"£29.00
The Celestron Large SCT/EdgeHD Adapter was made especially for our Off-Axis Guider (#93648, sold separately). When paired, these two imaging accessories allow you to use the full image circle created by a 9.25", 11" or 14" SCT or EdgeHD telescope.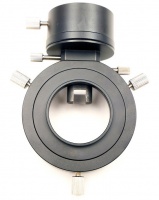 ZWO Off Axis Guider Mark II£106.00
Lightweight and beautifully machined. 16.5mm thickness. Large prism: 8*8mm (actually, it's a mirror). Allows the use of a guide camera in off axis position next to the main imaging camera without the need for a guide scope.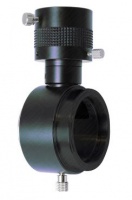 Baader RCC Off Axis Guider£129.00
Using this OAG and a Baader T ring, you can guide any DSLR camera with no additional extensions of rings, or "Off Axis" by using a reticle eyepiece or LVI Smartguiders.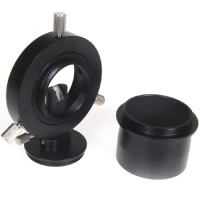 OVL Off Axis Guider£129.00
Designed for use with DSLR and CCD cameras, this low profile Off-Axis guider is a convenient alternative to using a separate conventional guide scope for astrophotography, offering several advantages.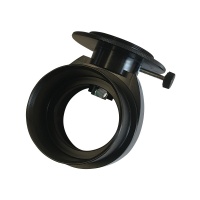 Atik One OAG Off Axis Guider£159.00
A small M42 version of the M54 OAG, suitable for use with the Atik One camera.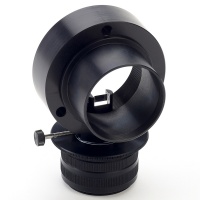 Atik OAG Off Axis Guider£199.00
As a complement to the EFW2 filter wheel, we developed an Off-Axis Guider. The Atik OAG features a moving prism which allows selecting the best quality stars of your corrected field of view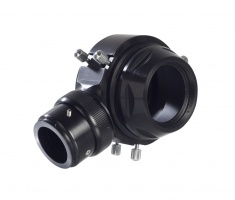 Celestron Off Axis Guider£279.00
The Off-Axis Guider is an essential astroimaging accessory for long focal length telescopes that require the most accurate guiding possible. The Celestron Off-Axis Guider uses a prism to intercept a small portion of the telescope's focal plane (outside the field of view of the main imaging camera) to locate a guide star.