Barlow lenses offer an easy, economical way to increase the magnification range of your eyepieces, and Celestron carries a number of these highly useful lenses. A Barlow lens doubles the magnifying power of your eyepiece by doubling its effective focal length.
ONLY £25.00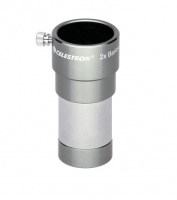 ---
The lens unit varies the power obtained with any given eyepiece while maintaining excellent image quality. Their precise corrections for spherical and chromatic aberrations at all photo-visual wavelengths result in sharp, high-resolution performance on telescopes of any optical design.
ONLY £27.00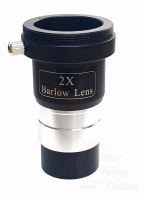 ---
A very handy, high quality x2 barlow lens which doubles up as a T adaptor for SLR astro imaging. Why buy 2 items when you can get both in 1 package!
ONLY £29.00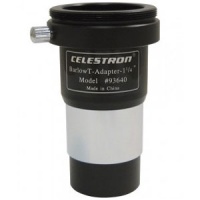 ---
The Altair Astro Altair-EX 3x ED Barlow Lens contains ED optics for better colour correction compared to a conventional Barlow lens for improved contrast.

This Barlow lens is a highly recommended accessory for webcam imaging of planets.
ONLY £29.99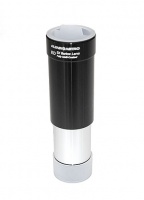 ---
The RVO x3 barlow lens is a high quality fully multi coated lens with integrated t threads for attaching cameras directly to the top. The barlow lens is even filter threaded for attaching your favourite 1.25" filters.
ONLY £29.99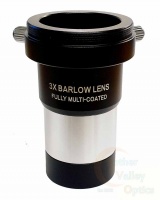 ---
A 1.25" high quality 2.5x three element apochromatic Barlow lens ideal for visual and imaging applications. Fully multi coated optics with air spaced design optics.
ONLY £34.00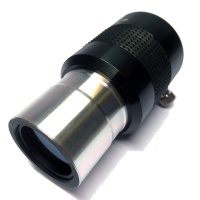 ---
The Revelation Astro 2x Barlow Lens is an excellent choice for those in search of a good quality, good value 1.25" barlow lens. Featuring fully multicoated optical surfaces and neat, compact design
ONLY £34.00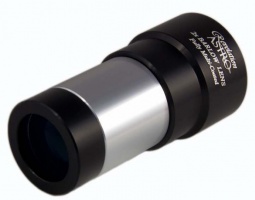 ---
If you own a telescope and are craving more power - especially when it comes to Lunar and Planetary observations, the look no further than the Revelation Astro 3x ED Barlow Lens.
ONLY £34.00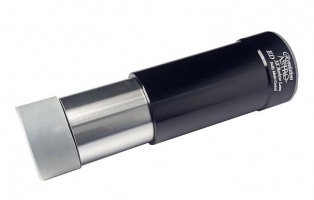 ---
A high quality, full mutli coated x2 barlow lens. Achromat lens for superb image quality. Increases the focal length by x2 for higher magnification observing ideal for the moon and planets.
ONLY £34.99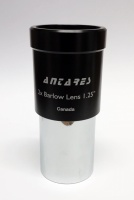 ---
Very well made, multi coated 1.25" barlow lens giving 3x amplification to use with virtually any eyepieces with a 1.25" barrel.
ONLY £34.99