Celestron NexImage Burst Mono Imaging Camera£280.00 £195.00
Features the Aptina AR0132 CMOS imaging sensor, a state-of-the-art chip used by imaging companies worldwide. View and capture live video of the Sun, Moon, and planets on your computer.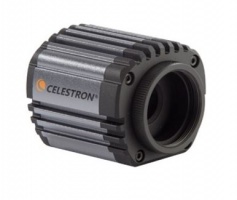 Ex Demo Celestron Skyris 132 Mono CMOS Cameras£299.00 £259.00
Skyris combines the unmatched expertise of The Imaging Source, with Celestron's innovative industrial design. And of course, it's backed by Celestron's world-class product support and 2-year warranty. Whether you're an advanced user or a beginner, you'll love creating beautiful astroimages with these easy-to-use cameras. Capture the Sun, Moon, and planets like never before and create crisp, high-resolution images.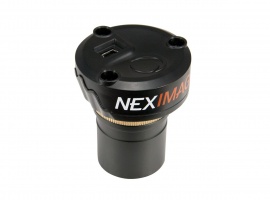 Celestron NexImage 5 CCD Camera£259.99
Available now - Capture high resolution 5MP planetary, lunar and solar images. Combined with the included software package, NexImage 5MP can bring out tremendous detail and produce images that will rival those taken with astronomical cameras costing hundreds more.


Ex Demo Celestron Skyris 236M Mono Cameras£319.00 £289.00
CMOS technology is emerging as the hottest thing in imaging, and SONY'S EXMOR IMX236 sensor leads the way. Twice as sensitive in the near-infrared as the IMX136, the IMX236 offers the perfect combination of speed, sensitivity, and value.