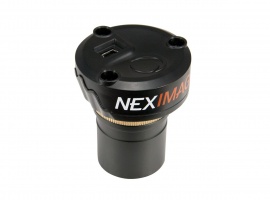 Celestron NexImage 5 CCD Camera£215.00
Available now - Capture high resolution 5MP planetary, lunar and solar images. Combined with the included software package, NexImage 5MP can bring out tremendous detail and produce images that will rival those taken with astronomical cameras costing hundreds more.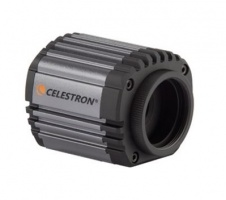 Celestron Skyris 618 Cameras£345.00 £289.00
Celestron's fastest camera for colour and monochromatic planetary imaging with long focal-length telescopes like Schmidt-Cassegrain and the EdgeHD series.
The celestron Skris series of cameras are the result of a marriage between Celestron and Imaging Source and feature quality components and high performance including Sony imaging sensors, high-speed USB 3.0 connections and 12-bit image output that out-performs regular 8-bit images provided by standard planetary CCDs.
The external camera housing has also been redesigned by Celestron for improved heat dissipation, minimising the temperature effect on CCD noise.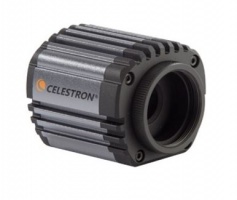 Celestron Skyris 132 CMOS Cameras£475.00 £299.00
Skyris combines the unmatched expertise of The Imaging Source, with Celestron's innovative industrial design. And of course, it's backed by Celestron's world-class product support and 2-year warranty. Whether you're an advanced user or a beginner, you'll love creating beautiful astroimages with these easy-to-use cameras. Capture the Sun, Moon, and planets like never before and create crisp, high-resolution images.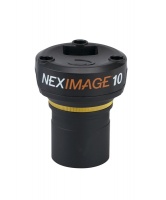 Celestron NexImage 10 Solar System Colour Imager£399.00 £375.00
You have your new telescope and have observed Saturn and Jupiter. Now you're ready to take the next step and start imaging them. But where do you begin? The Celestron NexImage 10 Solar System Imager is the perfect solution.