Winged straylight-shield/ eyeglassprotector: Excellent stray light shield against side illumination, fast fold down of winged shield
ONLY £5.00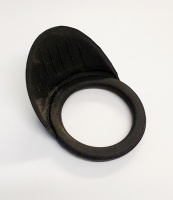 ---
This handy accessory fits directly in place of a single 1.25" eyepiece, then 4 of your favourite eyepieces or even a CCD or webcam can be selected quickly and smoothly by rotating the Q turret
ONLY £45.00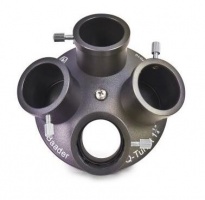 ---
These new premium quality orthoscopic eyepieces from Baader are a worthy replacement for their earlier Baader Genuine Orthoscopic.
ONLY £42.00 - £46.00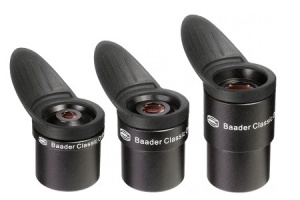 ---
High Quality 68 Degree Eyepiece
Modular dual 31.7mm/50.8mm widefield eyepieces that performs as well as eyepieces three times its price. Will work in conjunction with a Baader adaptor ring to mount a camera directly onto the eyepiece.
ONLY £96.00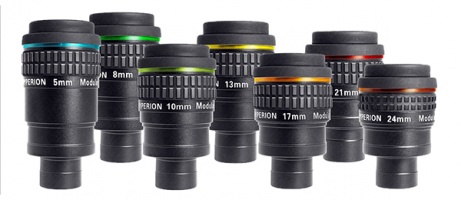 ---
Baader's new Super-wide 72 degrees 2" eyepieces feature Phantom-group multi-coating, internal baffling and aspheric elements for a remarkably high level of optical correction.
ONLY £123.00 - £136.00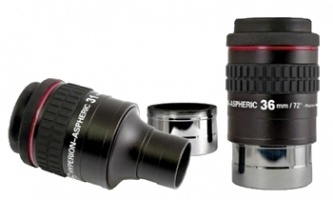 ---
Even Bestsellers can be improved: This most highly rated Hyperion zoom-eyepiece is available now in its fourth generation and has become a lot more versatile. The 290 gram housing is lighter by 80 grams and now features a slim 55 mm diameter, both features that make it even more desirable for use with binoviewers.
ONLY £185.00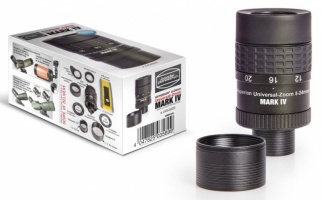 ---
Morpheus is the God of Dreams – and after more than four years of development Baader present the eyepiece of our dreams: The MORPHEUS® 76° WIDE-FIELD OKULARS.
ONLY £178.50 - £188.00

---
Baader Q-Turret & Classic eyepiece set – offers maximum ease of use and a full spectrum of magnifications in one set.
ONLY £217.00
---
A fantastic combo deal including the massively popular and high quality Baader Hyperion Mark IV Zoom with the Hyperion 2.25 barlow lens. This combo gives you a wide range of magnification for various applications.
ONLY £235.00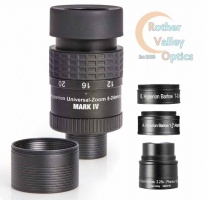 ---
The Hyperion design has has both a 31.7mm (1 1/4") and 50.8mm (2") barrel for fitting into either size focuser or diagonal. Both barrel sizes have a safety groove for safe use in your telescope. Complete with 4 Hyperions plus the hard case to eventually house them all.
ONLY £375.00