The modified achromat series of eyepieces offer a good standard of performance in a very affordable package. Designed for telescopes with mid-range to long f/ratio, these oculars have features usually found only in more expensive designs.
ONLY £13.00 - £14.00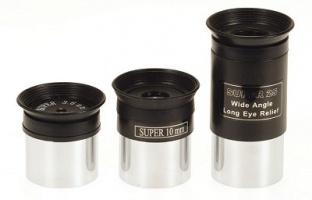 ---
High quality 28mm 2" LET eyepiece. This item is brand new but no box is included as it has been split from an Evostar 80 ED DS Pro kit.
ONLY £19.99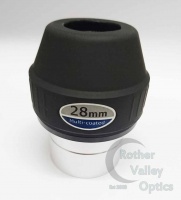 ---
The Plossl eyepiece is by far the most popular ocular in use today. With its 4-element symmetrical doublet design, it has low aberrations with almost every type of instrument.
ONLY £21.99 - £36.99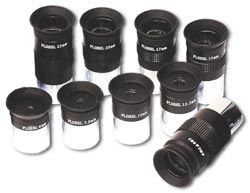 ---
These standard 1.25"/31.7mm eyepieces set high performance standards for modern telescope oculars. The proven 4-element Plossl designs display edge-to-edge pinpoint imaging across their panoramic 52º fields.
ONLY £22.00 - £29.00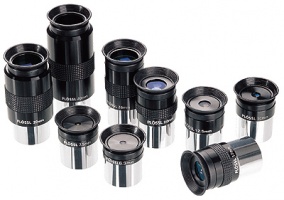 ---
The Revelation 4.0mm Plossl Eyepiece 1.25" is the highest power option in the Revelation Plossl range. This eyepiece is a must for those looking for a low-cost, high-performance occular.
ONLY £23.00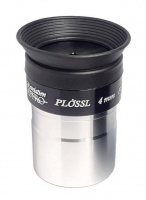 ---
The Revelation 9.0mm Plossl Eyepiece 1.25" is an amazing value planetary eyepiece, giving a very reasonable 52 degree apparent field of view and 6mm of eyerelief.
ONLY £23.00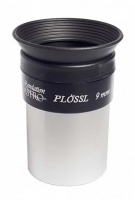 ---
The Revelation 12.0mm Plossl Eyepiece 1.25" offers you high power planetary and lunar views at a highly competitive price.
ONLY £24.00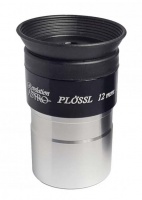 ---
Provides an upright, correctly orientated image for terrestrial observations. Suitable for use with Newtonian Reflector Telescopes or Refractor telescopes.
ONLY £24.00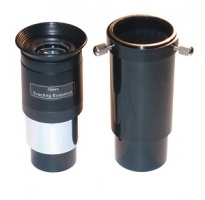 ---
If you are looking to move up to a higher quality eyepiece the Omni series provides more enhanced features in a wider selection of focal lengths. Celestron designed this series with the finer points in mind so you, the user, can benefit from the features that make this series unique.
ONLY £25.00 - £39.00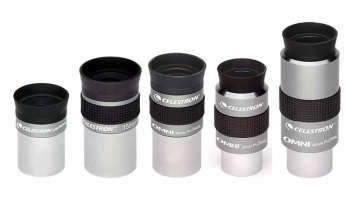 ---
Revelation Plossls are designed to give you high resolution, great performance oculars at incredibly low prices. Matching many well-known brand names in terms of the views they give, Revelation Plossls are all fully multicoated, feature blackened internal edging to combat internal reflections
ONLY £25.00