The FirstScope Accessory Kit expands the capabilities of your FirstScope telescope to make it more enjoyable and easier to use, enhance your views of the night sky, and make it safer to transport wherever you go.
ONLY £22.00 £13.00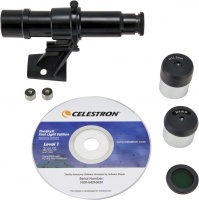 ---
If you are looking to move up to a higher quality eyepiece the Omni series provides more enhanced features in a wider selection of focal lengths. Celestron designed this series with the finer points in mind so you, the user, can benefit from the features that make this series unique.
ONLY £25.00 - £39.00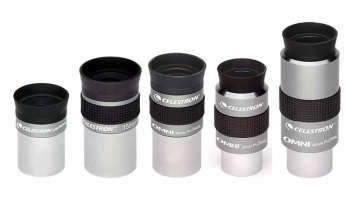 ---
The AstroMaster Accessory Kit is designed to enhance the functionality and pleasure of using your Celestron telescope. This kit may also be used with many other telescope brands that accept 1.25" eyepieces and filters.
ONLY £49.00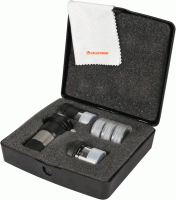 ---
Reticle eyepieces are ideal for aligning goto telescopes on alignment stars in addition to being useful for guiding accurately during long exposure astro imaging. The CrossAaim reticle has an adjustable brightness red illuminator in order tp preserve your dark adapted night vision and has fully coated optics for maximum light transmission.
ONLY £59.00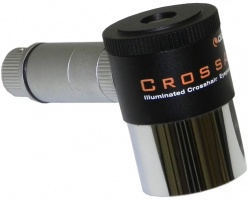 ---
6 element optics that offer an impressive 60° field
The newly enhanced X-Cel LX eyepiece series is what you've been waiting for in a high quality eyepiece for planetary viewing. With a brand new sleek and robust design and a twist-up eye guard, these eyepieces are especially designed for comfort and ease of use. They also have a wide field of view of 60° and 6-element fully multi-coated optics for magnificent wide field performance. X-Cel LX eyepieces are parfocal and require little to no focusing when changing from low to high power.
ONLY £99.00 £66.00

---
High Quality Zoom Eyepiece
This super premium zoom eyepiece has a focal length of 8mm to 24mm. It is the finest zoom eyepiece for low to medium power observing. It's an excellent zoom eyepiece that performs superbly, with fully multicoated surfaces. It offers an apparent field of 40° at 24mm and 60° at 8mm. Eye relief ranges from 15mm to 19mm.
ONLY £85.00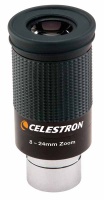 ---
Optically Improved Successor Of The Axiom Eyepieces
Optically improved successor of the famous Axiom line of eyepieces, but now compatible with 1.25" eyepiece holders, somewhat lighter and even more affordable than its predecessor...
ONLY £95.00 - £199.00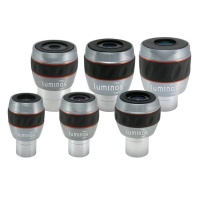 ---
The new Celestron Ultima Duo eyepiece series are designed for both visual and afocal astrophotography (photography through the telescope eyepiece) and fit both 1.25" and 2" focusers.
ONLY £102.00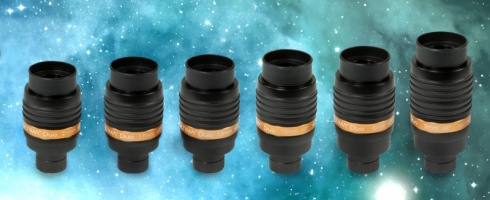 ---
This useful accessory kit contains everything necessary to get started in visual astronomy at a fraction of the cost of purchasing the items individually and should be considered with every telescope purchase.
ONLY £190.00 £144.00