Upgraded from SkyTrackerTM, the Pro is more compact, small enough to fit on your palm, better precision, silent tracking, it even has a built-in rechargeable power source that runs for up to 24 hours of continuous operation.
ONLY £249.00
---
The iOptron SmartStar® CubeProTM system combines the same precision goto and tracking technology found in the MiniTowerTM-- but packaged in a portable, easy-to-carry system. The latest version of CubeProTM mount features the latest GOTONOVA® computerized control system and all new all control electronics.
ONLY £359.00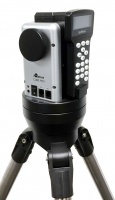 ---
Introducing The SkyGuiderTM Pro -- iOptron's next generation camera tracking device! Leading the camera tracker market for nearly four years, iOptron's SkyGuider Pro pushes closer to perfection.
ONLY £399.00
---
Born out of the popular iOptron CubeTM and iEQTM mounts, the SmartEQTM Pro mount is the ultimate Grab N' Go German equatorial GOTO mount fitting into almost everyone's budget. It is ideal for visual observation and wide field astrophotography.
ONLY £399.00 - £449.00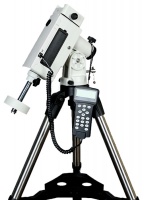 ---
The CEM25P has all of the features of the CEM25 and now has a guaranteed low periodic error of ~+/- 10 Arc seconds or less. The improved tracking accuracy is a product of tighter production tolerances.
ONLY £725.00 - £839.00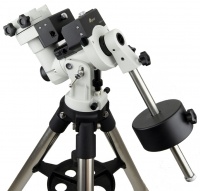 ---
We call it "level and go", the term used to describe iOptron new AZ Mount Pro's simple set up routing. Using its built-in precision level indicator, the operator simply levels the mount and turns on the power; this capable computerized alt-azimuth telescope mount takes it from there.
ONLY £869.00 - £1,569.00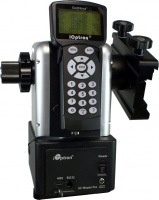 ---
Introducing the NEW iEQ30 Pro!--- the next in the iEQ Series of high-performance, portable equatorial mounts. We've made a few changes that we think you'll like. The iEQ30 Pro offers the next generation GoTo technology from iOptron®.
ONLY £1,285.00 - £1,465.00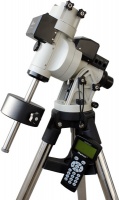 ---
Center-balanced Equatorial Mount, a mount whisper quiet and light weight! The mount uses up to 60% less GOTO power consumption than other mounts in category.
ONLY £1,439.00 - £1,499.00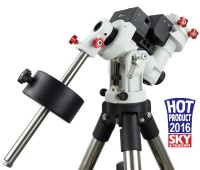 ---
The iOptron® CEM40 mount is the next generation of center-balanced equatorial mounts. This mount is incredibly eye-pleasing, and its beauty is found in more than its appearance. The functionality of the mount is superb.
ONLY £1,499.00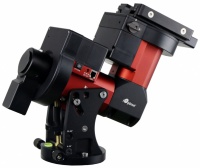 ---
The CEM60 puts the weight of the payload at the center of gravity allowing for greater natural stability. This makes the mount extremely light compared to its payload--a nice benefit when setting up at a remote site.
ONLY £1,599.00