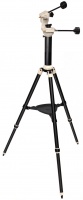 Skywatcher AZ Pronto Mount & Tripod£126.00
The Sky-Watcher AZ PRONTO is a lightweight, highly portable Alt-Azimuth mount constructed from cast aluminium, designed to attach small telescopes up to 3kg in weight, fitted with a 45mm dovetail bar.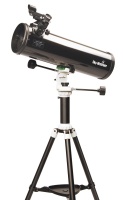 Skywatcher Explorer 130PS AZ Pronto Telescope£199.00
With an extremely useful 130mm of light gathering aperture and a superb parabolic primary mirror, the EXPLORER-130PS is a highly capable all-rounder for the observation of the Moon, bright planets, nebulae, galaxies and star clusters.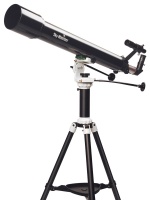 Skywatcher Evostar 90 AZ Pronto Telescope£239.00
The Sky-Watcher EVOSTAR-90 is a classic two-element, air-spaced, achromatic refractor. With its long focal length it is ideal for the detailed high-power study of the Moon, Planetary Surfaces and other objects in our solar system, providing crisp contrasty images.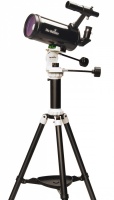 Skywatcher Skymax 102 AZ Pronto Telescope£265.00
The compact but powerful SKYMAX-102 is ideal for the observation of double-stars, and the surface detail of the Moon and bright planets. Its high-resolution, long focal length optical system is multi-coated to maximise contrast and image sharpness.