For use with any 1.25" eyepiece in conjunction with any telescope. If the moon is too bright to look at through your scope, you will need this filter.
ONLY £9.99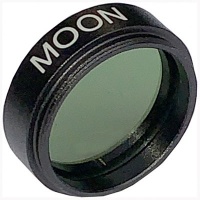 ---
These contrast-enhancing anodized aluminium, optical glass filters are designed to block out the wavelengths of light emitted by mercury-vapour light and other common causes of light pollution, whilst providing higher transmission at critical hydrogen-alpha and hydrogen-beta lines than competing filters.
ONLY £18.00 - £27.00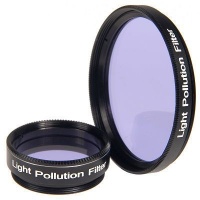 ---
These high quality anodized aluminium, optical glass variable polarising filters reduce the amount of light entering your eyepiece. You can progressively dim the view when observing a bright object, such as the Moon or certain planets
ONLY £24.00 - £40.00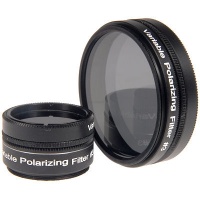 ---
This high performance CCD filter transmits only the Hydogen Beta emission line, and therefore is useful for greatly increasing the contrast of objects that glow in the corresponding region of the spectrum, for example the Horsehead, Cocoon and California nebulae.
ONLY £28.00 - £39.99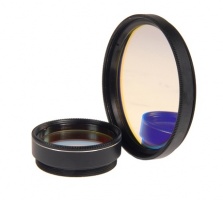 ---
Comprises 4 x high quality glass colour filters. Yellow, Red, Green & Moon/Neutral Density Filters included. These filters will fit most internally-threaded eyepiece barrels of 1.25"/31.7mm format. Supplied in attractive foam-lined plastic screw top storage case.
ONLY £29.00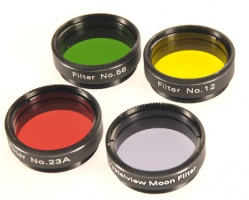 ---
This UV/IR cut filter blocks UV and IR rays to maintain the color temperature you want, eliminating false colour fringes around bright stars. Offers a 99.9% light transmission rate for bright and clear images.
ONLY £39.00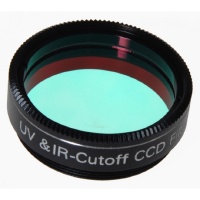 ---
The O-III narrow band-pass filter isolates just the two doubly ionized oxygen lines (496 and 501nm) emitted by diffuse, planetary and extremely faint nebulae.
ONLY £44.00 - £59.99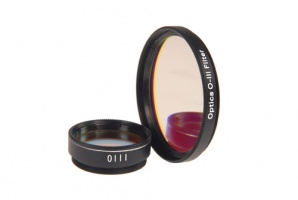 ---
The narrowband UHC filter, like the O-III filter, isolates the two doubly ionized oxygen lines (496 and 501nm) in addition to the hydrogen-beta line (486nm) emitted by planetary and most emission nebulae.
ONLY £44.00 - £59.99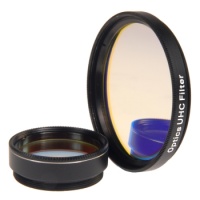 ---
Designed for CCD astrophotography, the set includes Luminance-IR, Red, Green, and Blue dichroic CCD filters. The filters are resistant to humidity and scratching and set into a durable aluminium alloy threaded mounting ring.
ONLY £113.00