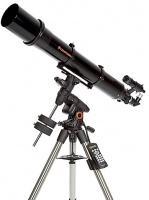 Celestron Advanced VX 6" Refractor GOTO Telescope£1,799.00 £1,569.00
For planetary imaging and brighter deep-sky objects, many astroimagers say there's no better choice than a refractor. Unlike Schmidt-Cassegrain or Newtonian telescopes that have a secondary mirror, refractors offer no obstruction of the aperture, giving you the highest possible contrast.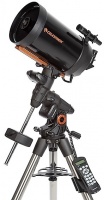 Celestron Advanced VX 8" SCT Telescope£1,999.00 £1,849.00
The iconic 8-inch Schmidt-Cassegrain has been known for decades as Celestron's most beloved telescope. Now beginner to intermediate astroimagers can have their own "C-8" at an extremely affordable price. This classic design has been upgraded with our StarBright XLT coatings for maximum light transmission.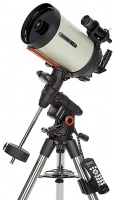 Celestron Advanced VX 8" EdgeHD Telescope£2,249.00 £2,149.00
Advanced VX 8" EdgeHD: truly the ultimate entry-level astroimaging package. This package combines the groundbreaking new Advanced VX mount with Celestron's best optics, the EdgeHD optical system. This setup offers the astroimager maximum versatility – allowing up to 3 different f-stop configurations.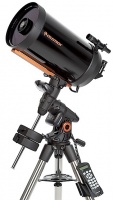 Celestron Advanced VX 9.25" SCT Telescope£2,399.00 £2,289.00
Advanced VX 9.25" SCT is an excellent choice for intermediate level astroimagers looking to gather 33% more light than our 8" telescope, but without the added weight of our 11" optical tube. No single piece of this kit weighs more than 20 lbs, making it easy for one person to transport and assemble.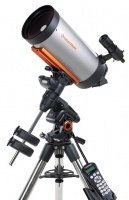 Celestron Advanced VX 700 Maksutov Telescope£2,499.00 £2,295.00
The 700 Maksutov-Cassegrain Advanced VX telescope (Advanced VX 700 Mak) is a specialized instrument designed for detailed, high contrast views that sets a new standard in mid-level telescopes.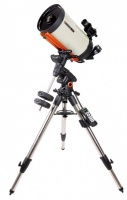 Celestron Advanced VX 9.25" EdgeHD Computerized GOTO Telescope£2,899.00 £2,599.00
The Celestron Advanced VX 9.25″ EdgeHD telescope package combines Celestronís AVX computerised equatorial mount with the acclaimed EdgeHD optical system with premium StarBright XLT coatings.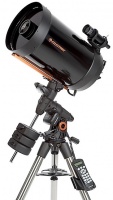 Celestron Advanced VX 11" SCT Telescope£2,749.00
For those looking to step up to an 11-inch optical tube, Advanced VX is a great option. Not only is it one of Celestron's most affordable 11-inch telescopes, it is also one of the most portable. The Advanced VX mount is strong enough to support this optical tube assembly and a couple of small accessories