Shutter Release cables for use with Skywatcher Allview, Virtuoso and Star Adventurer mounts.
ONLY £8.00 - £9.00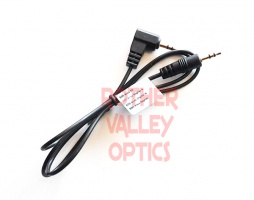 ---
The RVO M48 T Mount attaches your Canon EOS or Nikon SLR body to a wide range of field flattener and coma correctors. Many of the flatteners we sell have an M48 thread rather than an M42 standard.
ONLY £14.99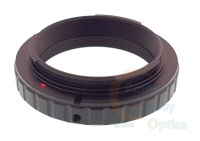 ---
High quality webcam adaptor by RVO. This is a well made adaptor that screws into most universal webcams. Then you can use this in any 1.25" openeing.
ONLY £14.99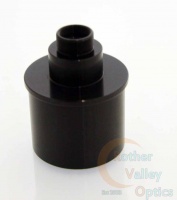 ---
Very verstaile rotator for the Skywatcher Evostar 72ED OTA. Allows Easy 360° Rotation of the Camera for Image Framing
ONLY £19.99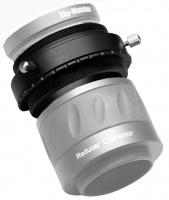 ---
If you want to use the new Star Adventurer system with a small scope for astro work, you will need this 1kg counterweight with shaft. This fits straight into the star adventurer body and allow you to properly balance the system for more precise tracking.
ONLY £22.00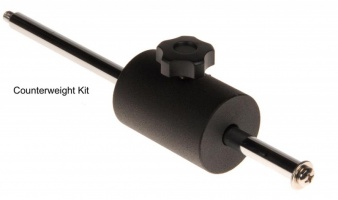 ---
A very handy, high quality x2 barlow lens which doubles up as a T adaptor for SLR astro imaging. Why buy 2 items when you can get both in 1 package!
ONLY £29.00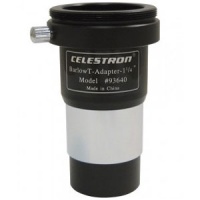 ---
Skywatchers new L bracket to go with their amazing new Star Adventurer mount. Allows you to mount your camera for time lapse photography and also used for astronomical imaging.
ONLY £31.00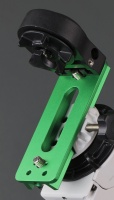 ---
Color CCD cameras such as the Skyris color planetary cameras are very sensitive across the visual spectrum, as well as in infrared. Some telescopes may correct for chromatic aberration, but are not designed to correct for IR light, which can often look defocused in astroimages. Blocking infrared (IR) light provides the greatest color balance and sharpness in your astroimages. This filter blocks IR while passing more than 94% of the entire visual spectrum, maintaining color fidelity.
ONLY £32.00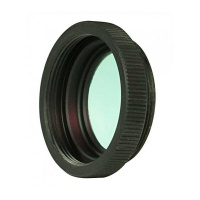 ---
This is a high-quality Antares 1.25 25mm Plossl eyepiece with focusable crosshairs (single), perfect for alignment and tracking. To obtain razor-sharp focusing of the crosshairs, merely turn the upper part of the eyepiece.
ONLY £34.99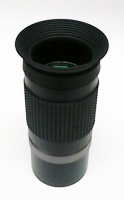 ---
Allows the use of compact cameras to look into the eyepiece of the scope.
ONLY £34.99