Our new range of parfocal rings come in both 1.25" and 2" fittings. They are well made all metal and work perfectly.
ONLY £4.99 - £5.99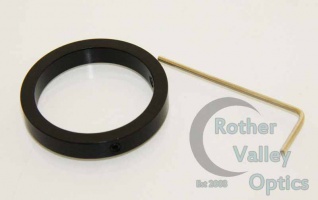 ---
This very useful adaptor screws into the end of most M6 counterweight shafts and gives you a 1/4" thread for attaching photographic accessories such as ball heads and camera brackets.
ONLY £11.99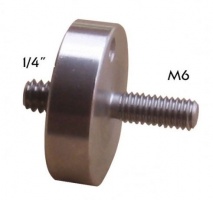 ---
High quality made all metal C mount 1.25" adpator. This handy adaptor will screw onto any C mount camera and allow you to use it in any 1.25" fitting telescope. Ideal for scopes such as the PST and short tube refractors.
ONLY £12.99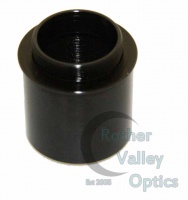 ---
Allows T Rings to attach directly onto the Hyperions
This adaptor ring adapts Baader Hyperion eyepeices to accept cameras via standard T-Rings.
ONLY £13.00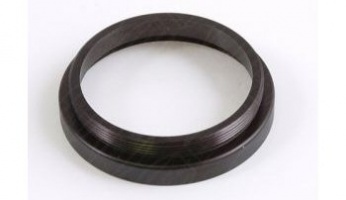 ---
High quality webcam adaptor by RVO. This is a well made adaptor that screws into most universal webcams. Then you can use this in any 1.25" openeing.
ONLY £14.99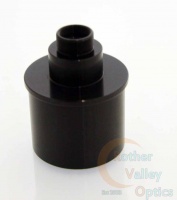 ---
This T Adaptor threads directly to the thread on the rear cell of Celestron C90, C130 and NexStar 4 SE telescope models. The adaptor allows direct connection of a digital SLR camera when combined with an appropriate T ring for your make of camera.
ONLY £15.00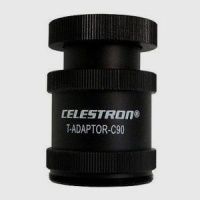 ---
This SCT T Adaptor threads directly to the thread on the rear cell of Celestron C5, C6, C8, C9.25, C11, C14 and NexStar 5, 6 & 8 and CPC800, 925, & 1100 models along with many other manufacturers telescopes with an SCT thread.
ONLY £15.00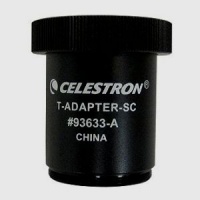 ---
High quality all metal SLR T Mounts. These rings attach onto your SLR body which can then be used with a wide range of T adaptors for connecting your SLR to a telescope.
ONLY £15.99 - £21.00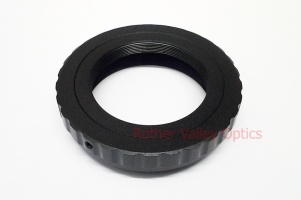 ---
A very simple 1.25" - T Thread adaptor. To be used in conjunction with a T Mount for connecting your camera directly to your telescope. The T Mounts are available separately from us.
ONLY £17.99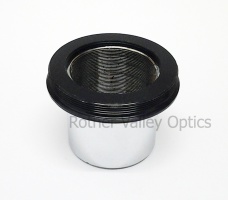 ---
Designed for attaching a Canon DSLR or Nikon camera to any of the Sky-Watcher 0.85x Focal Reducer/Correctors (product codes 20234, 20235 & 20236).
ONLY £17.99