The SL-131C COOLAIR is a high-resolution 1.3 mega-pixel colour camera that can be used to capture images of the Sun and Moon. The camera is very easy to use and provides a quality, low noise affordable solution
ONLY £69.00

---
The Bresser WIFI Camera 1.3MP 1.25" is a fully wireless astronomical camera system, designed to image the Moon, Sun (with appropriate filtration) and brighter planets.
ONLY £88.00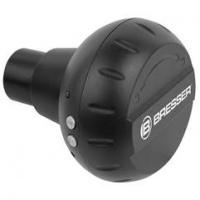 ---
The PX-35C is the ideal entry level colour planetary CCD camera with high sensitivity. The PX-75C is also well suited for Lunar and Solar imaging.
ONLY £119.00

---
The new and improved PX-126C camera. The same specs as the PX-125C but with improved software and drivers. The PX-126C is the ideal colour video and single frame camera that combines high frame rates with high sensitivity and a built-in ST4 auto-guide port.
ONLY £129.00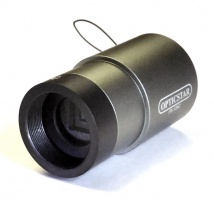 ---
The QHY5-II improves on the original QHY5 for guiding and planetary imaging applications. Unlike the older camera the QHY5-II has reduced banding and improved high FPS performance
ONLY £139.00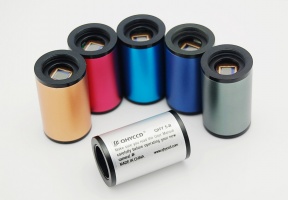 ---
The NEW USB3.0 version ZWO ASI120MC-S is an excellent choice for an affordable planetary camera or deep sky one shot colour camera for those who has just started in astro photography, but cannot spend a fortune on a specialist astro photography camera or want to replace a modified webcam or a cheaper planetary imager.
ONLY £149.00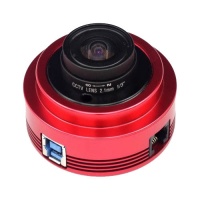 ---
The NEW ZWO ASI120MM MINI or ASI120MINI is an excellent choice for an affordable planetary and deep sky camera for those who have just started in astro photography.
ONLY £149.00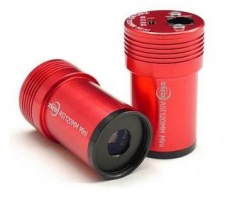 ---
The GPCAMAR0130C is an all-in-one General Purpose astronomy camera with a 1.2mpx COLOUR CMOS AR0130 sensor.
ONLY £159.50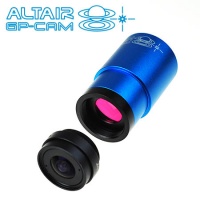 ---
Features the Aptina AR0132 CMOS imaging sensor, a state-of-the-art chip used by imaging companies worldwide. View and capture live video of the Sun, Moon, and planets on your computer.
ONLY £280.00 £169.00
---
The PL-131M CoolAir fan-cooled camera offers exceptional performance and versatility easily outperforming cameras costing considerably more. The camera excels as a planetary (Solar and Lunar) camera with frame rates of up to 220fps.
ONLY £169.00