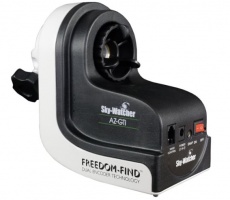 Skywatcher AZ-GTi WiFi GOTO AZ Mount Head Only£245.00
Weighing only 1.3kg, the AZ-GTi is now available as a mount head only, and can be connected to a tripod via its standard 3/8" tripod bush.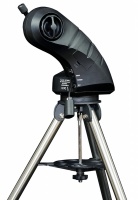 Skywatcher Star Discovery WiFi GOTO Mount & Tripod£345.00
The highly portable Sky-Watcher STAR DISCOVERY Alt-Azimuth Mount, with the Synscan™ Wi-Fi module, has been designed to be controlled wirelessly with your Smartphone or Tablet, using the free SynScan App for iOS or Android.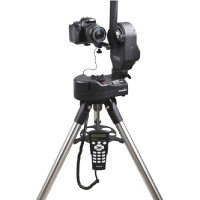 Skywatcher Allview Multi Function Computerised Mount£439.00
The award winning, innovative and highly versatile Sky-Watcher Allview motorised robotic mount & tripod is an indispensible companion for all your imaging and observational needs.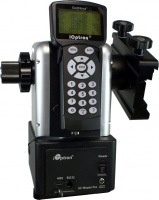 iOptron AZ Mount Pro£959.00 - £1,749.00
We call it "level and go", the term used to describe iOptron new AZ Mount Pro's simple set up routing. Using its built-in precision level indicator, the operator simply levels the mount and turns on the power; this capable computerized alt-azimuth telescope mount takes it from there.