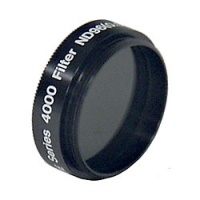 Meade Series 4000 Moon Filter ND96 1.25"£17.00
The Meade Moon Filter reduces the glare, allowing transmission of only 13% of the reflected light. Not only will you see more surface features, but you can study them in greater comfort.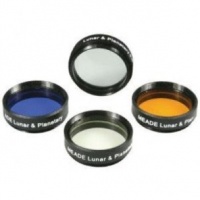 Meade Lunar Planetary Filter Set 1.25"£39.00
Optical glass color filters increase image contrast and resolution on the Moon and planets and reduce glare from the full or near-full Moon. The Meade filter set includes red, yellow, blue, and neutral-density filters to adapt your telescope to most viewing conditions.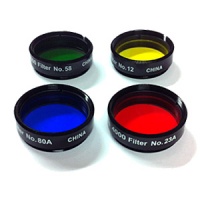 Meade Colour Filter Set #1 1.25"£45.00
Color filters are an essential tool of the lunar and planetary observer, for filters permit the observation and photography of surface detail that is often virtually invisible without filtration.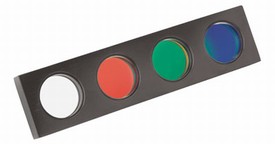 Meade RGB CCD Colour Filter Set£59.00
Bring vibrant color to your Deep Sky Imager Pro or Pro II images with the Meade CCD Color Filter Set. This high quality Dichroic CCD color filter set comes with Red, Green, and Blue interference filters plus an IR blocking filter.