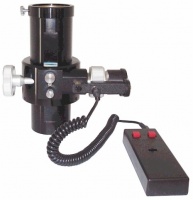 JMI Motofocus For Meade Series 5000 Dual Speed£199.00 £99.00
These amazing units from JMI are battery operated hand controls with an electric focus motor that attaches to the shaft of a focuser knob (or the knob itself) for precise, vibration-free focusing without the need to touch the telescope.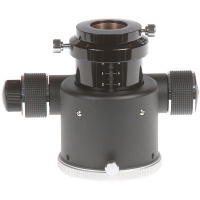 OVL Dual Speed 2" Crayford Focuser For SCT Telescopes£169.00
A high quality CNC machined 10:1 dual-speed focuser designed as an upgrade to Schmidt Cassegrain Telescopes. Accepts either 1.25" or 2" eyepieces. Provides an exceptionally smooth focusing operation with the utmost precision, with the aid of its fine-focusing facility.