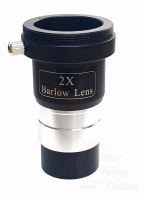 Skywatcher x2 Deluxe Achromatic Barlow Lens 1.25"£27.00
The lens unit varies the power obtained with any given eyepiece while maintaining excellent image quality. Their precise corrections for spherical and chromatic aberrations at all photo-visual wavelengths result in sharp, high-resolution performance on telescopes of any optical design.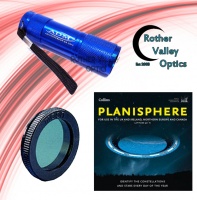 RVO Astronomy Starter Pack£28.00
Rother Valley Optics have put together a beginners package which is suitable for any telescope. The kit comes with a planisphere, Skywatcher ND Moon Filter and an ADM Red Torch. All these items are perfect to go alongside any telescope to get you up and running.