Friday, 20 October 2017 | Admin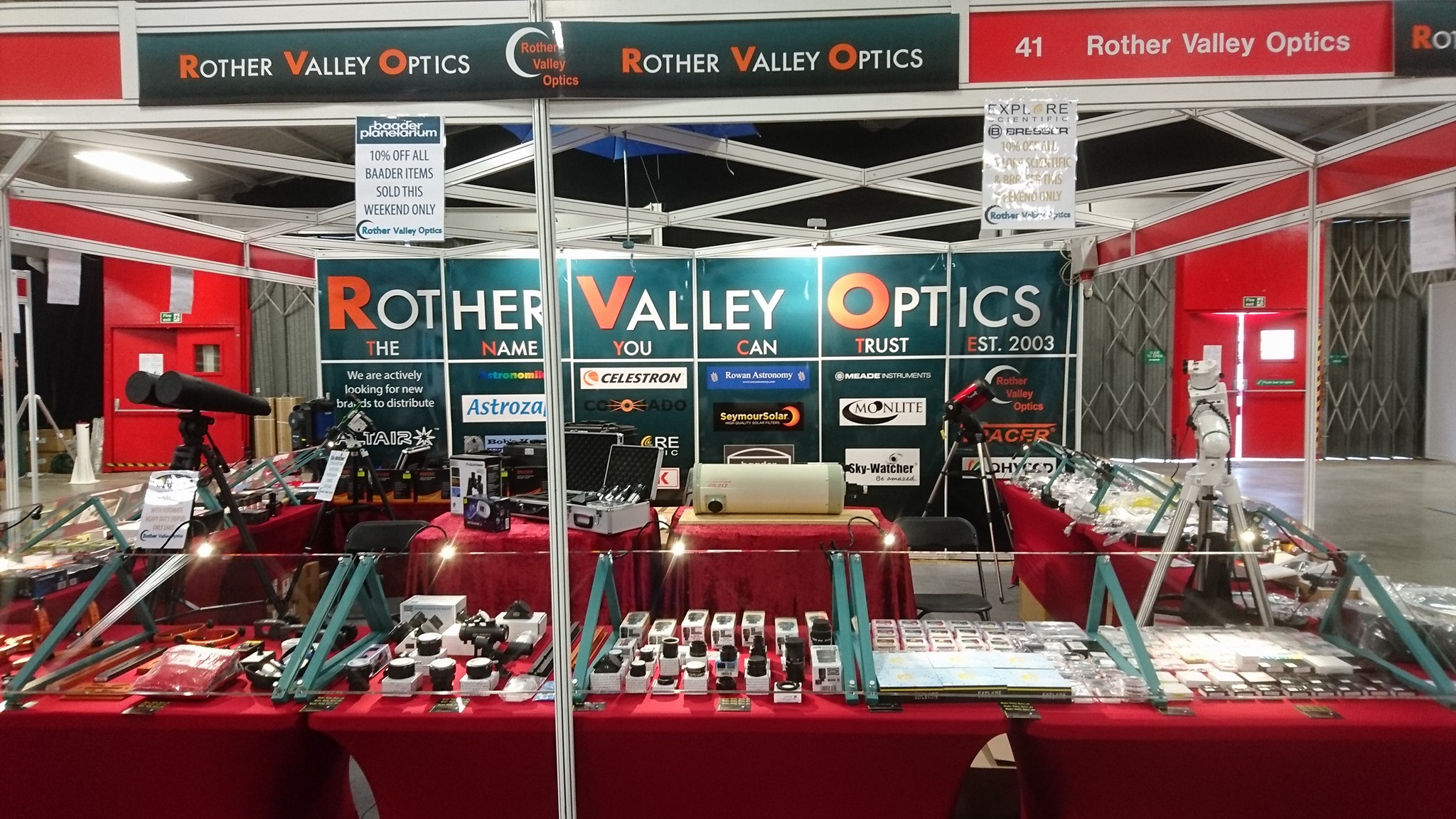 A little review about our team attending the International Astronomy Show.
Monday, 9 October 2017 | Admin
An interesting insight to the history of the moon's past life, a very VERY long time before humanity.
Thursday, 5 October 2017 | Admin
Take a look at some of this years winners from the BBC'S 'best astronomy photographer of the year 2017' competition.
1 Comment
Wednesday, 4 October 2017 |
Admin
After nearly two years in limbo, the long-delayed Thirty Meter Telescope receives fresh construction permit.
2 Comments
Tuesday, 3 October 2017 |
Admin
NASA'S spacecraft will launch in June 2018 and is set to orbit the Sun in 2024.
Monday, 2 October 2017 | Admin
An insight on what we have in store to view until the 8th of October.
Friday, 29 September 2017 | Admin
See the link below for an article on if and when we return to Saturn by Astronomy.com
Thursday, 28 September 2017 | Admin
Just in this week on a part exchange we have an immaculate Meade Lightswitch 6" ACF. This scope will be available to purchase in store and online very shortly. If you do have an questions or enquiries then please don't hesitate to contact us.
Wednesday, 27 September 2017 | Admin
Remember Rother Valley Optics are attending this years International Astronomy Show 2017 in Stoneleigh Park, Warwickshire. We are at booths 40 & 41 so if you are attending this year, please do visit us and say hello.
Wednesday, 27 September 2017 | Admin
Our very popular range of Geoptik Hermetic cases are now back in stock at Rother Valley Optics. There are 3 sizes in the Hermetic range. The 340, 540 and the 8" SCT