Inner thread M42 x 0,75. T-2 Dustcap.
ONLY £4.25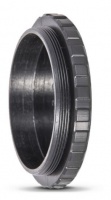 ---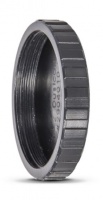 ---
Baader T-2 Cap for Zeiss Quick Changer System
ONLY £4.25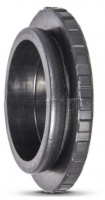 ---
The new aluminium Baader T2 adjustment rings are the perfect solution to achieving that ideal spacing when using field flatteners or focal reducers.
ONLY £5.00 - £6.00

---
Altogether 15 pc - in 5 sizes, three rings per size (thickness 0.6/0.8/1.0/1.2/1.4mm)
Well suited to tune the rotary position of all kinds of T-2 accessories in approx 90° increments, to move locking screws of eyepiece holders into a comfortable position.
ONLY £10.00

---
There is often a problem with off-axis systems or folding mirror attachments, where the receptacles of normal eyepieces is just 1-2cm too short to be able to adjust the sharpness level properly.
ONLY £10.50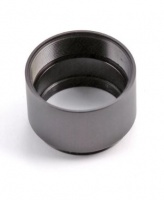 ---
For locking camera orientation
Fits between (almost) any of our T-2 fittings
Allows the rotational rotation of flanged accessories, locking in the appropriate position
ONLY £12.00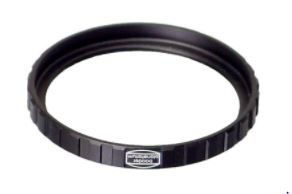 ---
Nicely made extension tubes suitable for use with a wide variety of T-threaded equipment. Available in 7.5mm, 15mm & 40mm lenghts.
As spacers they are useful for increasing image scale and magnification.
ONLY £14.50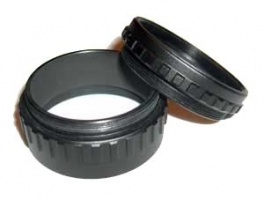 ---
M36.4 is standard of Vixen telescopes.
Telescope side external thread 36.4mm.
Focuser side T-2 external thread (direct T-2 photo thread for Vixen, NexStar 4, Meade etc...).
ONLY £16.00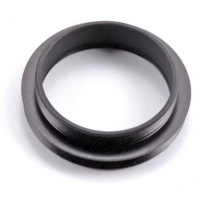 ---
Converts a T-2 external thread in a T-2 internal thread
Effective in combination with T-2 component # 26 as T-2 extension tube with 10mm optical path length
ONLY £16.00